Shifting Customer Preferences, Technology, Staffing Issues Inspire Changes in Collision Repair Shops
Written by John Yoswick, Autobody News
Published May 9, 2023
A Greek philosopher once said the only constant in life is change, and that certainly applies to the life of a collision repair business owner. Six shop owners shared what changes they've recently made within their business.
Tom Ricci, owner of Body & Paint Center in Hudson, MA, pointed to two such changes at his 21-employee business.
"I have had multiple problems with our last four or five bookkeepers. They just never seem to work out," he said. "So I outsourced bookkeeping. It's been almost a year now and it's worked out, between cleaning up the last two or three years that other people made a mess of, and really making it simple moving forward. I don't need an in-house bookkeeper anymore. It's been a breath of fresh hair having this outsourced help."
Ricci said he also began doing more ADAS work in-house as of last December.
"I got quite comfortable with the training and utilizing it the way we should have been utilizing it earlier," he said. "We're doing it now for any cars that need it, in-house. I was surprised by how much space it really does take, but we do have the space for it. We have 15,000 square feet, and not all of it was being 100% used all of the time. We started out with two managers learning how to do it. Now the production manager is training a lower-level tech that has been with us for about three years. We had moved him a couple different places in the shop, but this really struck a chord with him. He got real excited about learning how to do it."
Changing Customer Communication
Rosann Kramer of Runway Auto in South Burlington, VT, spent 16 years working for one of the automotive paint companies before buying the shop in 2014. She said a three-month backlog of work and continued challenges with getting parts has led to some changes in customer communications.
"We are spending way more time talking to customers, explaining how long they are waiting to get their car fixed, the parts issues that everybody has, explaining rental car coverage," Kramer said. "Previously we always told customers, 'If possible, go through your own insurance because they're advocating for you.' Now it's the opposite. If they're a claimant, we tell them, 'File with the other [party's] insurer because you could be in a rental car for three to six months.'
"Another change: I used to call customers and leave them a voicemail. But a lot of people never answer their phone, don't have voicemail set up or it's full," Kramer continued. "So now we do email. I let them know when they drop off their vehicle that unless something changes, I will email them once a week with an update. That does seem to be working. But it's just a lot more time spent on the education process."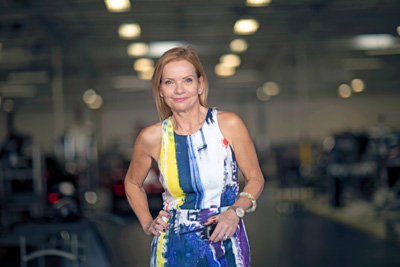 On the opposite side of the country, Melanie Allan of Craftsman Collision in Long Beach, CA, also pointed to changes in customer communication.
"I told a customer yesterday that we left them a detailed voicemail, and got back, 'Oh, I don't listen to those,'" Allan said. "So we are texting everybody everything. It seems to work."
Allan learned the business working at her father's collision repair shop in Vancouver, Canada, first as a bookkeeper, then moving into operations, marketing and management. She now oversees a shop that employs 22 people.
She said she also is working to address other changes she's seeing in customers.
"As much as you try to educate them, tell them that parts are often a question mark, some customers are unreasonable, even when we try to set their expectations," she said. "We tell them there are variables. They just hit the roof. We're seeing that more and more. I probably use the word 'empathy' about 10 times a day right now. Just listen to them, understand, tell them you're on their side and that we're doing everything we can."
Technology-Focused Changes
Frank Rinaudo of Frank's Accurate Body Shop in Slidell, LA, said his shop repairs 20 to 25 EVs a month, about a third of the company's overall monthly car count.
"Our processes on intaking those vehicles has changed, and is still changing," he said. "We got some photos and information from other shops about electric cars that arrived and looked fine one day but by the next day they were a burnt mess because of thermal runaway. Even cars that didn't look damaged that badly. So it's really important that we protect ourselves. We bought a thermal imaging camera so we can detect heat in the battery and monitor that in a quarantine to validate if we're seeing an increase."
Second-generation shop owner Tiffany Silva of Accurate Auto Body in Richmond, CA, said they have increased staffing the past three years to keep up with demand, but even with 25 employees, "it still doesn't feel like we have enough to accomplish all the tasks we need to do daily." Silva said she's trying to bring in new technology to help.