On The Lighter Side: Two Kevin Hart Builds Unveiled At SEMA Show
Written by Steven Symes, Motorious
Published Nov. 18, 2022
He saw them for the first time there, just like everyone else…
The car community can be a little divided when it comes to opinions on different celebrities like Kevin Hart. On the one hand, there are gearheads who are thrilled the famous comedian shares their passion. Then on the other hand there are those who envy the extensive collection Hart harbors and still blame him for the fate of his 'Cuda named Menace. Whatever you think of the man, he does have good taste in cars, as evidenced yet again by two builds he commissioned which were revealed at the 2022 SEMA Show in Las Vegas.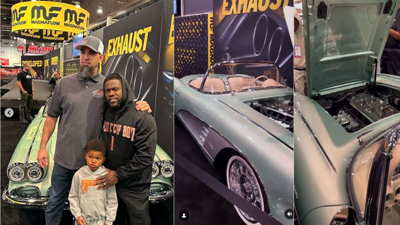 One of those builds is a 1959 Chevy Corvette called Mint Condition. That moniker refers to the mint green paint applied to the curvaceous body. Built by Bent Custom with bespoke billet aluminum components produced by Ogden Chrome, it's quite the ride.
The other reveal was for Dark Knight, a Buick Grand National which was customized by Salvaggio Design. If that name sounds familiar, you might remember the same shop built Hart's 1969 Plymouth Road Runner, Michael Myers. So you see, the comedian is really big in theming at least some of his rides after movies.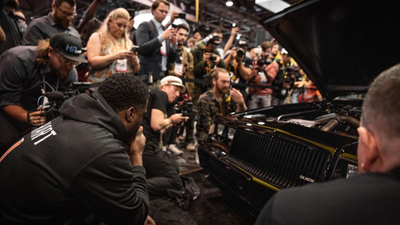 While the build looks beautiful, Hart apparently has plans to really drive it instead of just letting the Grand National sit in one of his garages. Considering there's a turbocharged 3.6-liter V6 donated by a Cadillac ATS-V under the hood, it should be entertaining to take for a drive. Yes, some will think it's blasphemy to engine swap a legendary Buick, but Hart can do as he will with his own rides.
We thank Motorious for reprint permission