On The Lighter Side: Check Out Joe Rogan's Insanely Epic Car Collection
Joe Rogan is best known as a comedian and UFC commentator with a distinct voice that is instantly recognizable.
A passionate car enthusiast with a net worth estimated at $100.4 million (£80million), the 52-year-old New Jersey native has one of the most amazing and enviable collections around. With mostly classic car-dominated, Rogan's most recent purchase is a modern Tesla Model S worth about $100,000 (£80,000).
Here is a list of Rogan's insane car collection.
Porsche 911 GT3 RS
A huge Porsche fan, Rogan has owned a 911 996 Turbo and a Porsche 997 GT3 in the past. In his collection now sits this Porsche 911 GT3 RS worth over $300,000. From the factory, this fine German car tops out at 193 miles per hour, but Rogan took the car tuned by Sharkwerks for even more power and performance.
1965 Corvette Stingray
Also sitting inside Rogan's collection is this silver 1965 Corvette Stingray. His pride and joy, he even showed off this pristine muscle car on an episode of Jay Leno's Garage. This Corvette falls into the restomod category since it is far from its factory beginnings. Now powered by a modern LS1 V8 engine topped with a Magnusson supercharger, this Vette has been modernized inside and out. This car is worth about $125,500.
Plymouth Barracuda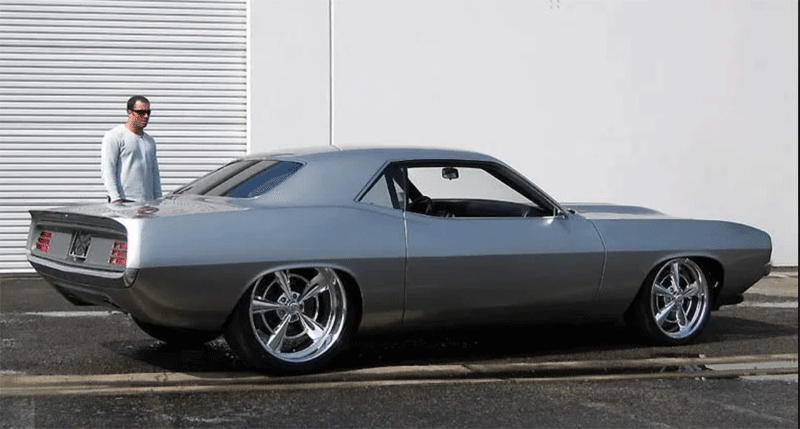 Dubbed "Sick Fish" by Rogan, this car was dreamt up by none other than Chip Foose, famed car designer. Built by Troy Trepanier, the car is completely modified and is powered by the Chrysler HEMI V8 engine. Rogan often lends the car to be displayed at car shows.
Tesla Model S
Another vehicle owned by Rogan is one of a different kind - an electric Tesla Model S worth about $100,000 (£80,000). After Rogan drove the car he described it as "one of the strangest experiences I've ever had behind the wheel of a car." Admitting that the car was a fun car to drive, he also said it "the most preposterously quick vehicle" he has ever driven.
Ford Mustang
Joe also owns a 2014 Ford Mustang powered by the 5.0-liter Coyote V8 engine. From the factory, these cars generate 420-horsepower and plenty of torque. (Pictured here is a 2015-2017 Ford Mustang)
BMW M3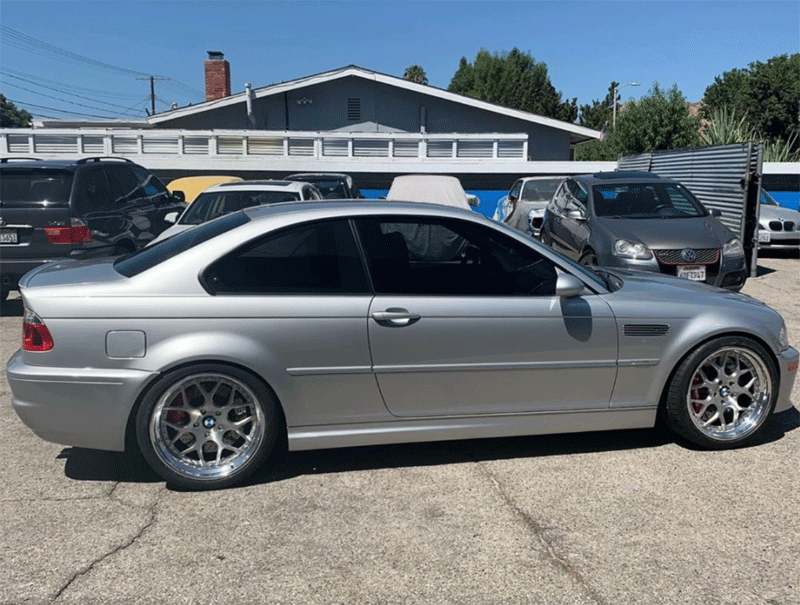 The BMW M3 is a car that has been discussed on his podcast called The Joe Rogan Experience where he describes it a the "perfect balanced car". With sparkly aftermarket Avante Garde wheels, Joe loves his M3.
Chevrolet Nova
Rogan had his Chevrolet Nova completely redesigned where he had the car stripped down to the bare metal by Steve Strope, owner of Pure Vision Design. This car is no slouch thanks to the addition of Camaro parts. This is another car that Joe lends out to display at car shows.
Ford Bronco
A Ford Bronco from the 1960s is also a part of Rogan's extensive collection, and according to The Sun it is also a must-have. In a 2019 YouTube video, Joe showed off his modified Bronco that is outfitted with custom wheels, large tires, big brakes, and shock absorbers.
MK IV Toyota Supra
Joe's very first car was a Toyota Supra MK IV, a car produced from 1993 to 1998. He drove the sports car around New Jersey when he was rising comic. Today, the Supra is a highly desired JDM vehicle with its curvaceous body, big rear wing, and the twin-turbo 2JZ-GTE inline-six engine that generated a factory 320-horsepower.
That concludes Joe Rogan's epic and enviable car collection. We wouldn't mind just picking one of these cars to stash in our garages to ogle at everyday.
Also, with current events putting a damper on automotive events everywhere, we have something that you may be interested in. If you have a car that you're proud of, make sure to submit it to our Motorious.com Digital Concours car show. Winners receive $1,000, a front-and-center written car feature on our website, and bragging rights.
We thank Motorious for reprint permission.