Nevada Auto Body Shop Owner Calls USI ITALIA Booths 'The Rolls Royce of Paint Booths'
Written by Autobody News Staff
Published Oct. 11, 2022
Steve Binau, owner of Steve's Collision Center in Reno, NV, has succeeded by doing all the right things and making smart moves. As a result, he now has six locations in Nevada and is repairing a grand total of 600 vehicles monthly.
Steve's Collision Center
Location: Sparks, NV
(775) 856-1820
www.stevescollisioncenter.com
Company At A Glance...
Type: Collision Repair
Facility Employees: 70
In Business Since: 2002
Number of Locations: Six
Combined Production Space: 65,000 square feet
To stay ahead of the technology and be a major player in the Silver State, Binau uses USI ITALIA paint booths in four of his six shops. Things are going great for this 54-year-old entrepreneur, and much of his success can be credited to using the best equipment, tools and training available in the industry today.
This Northern California native learned about collision repair while attending Independence High School in San Jose, CA. One year after graduation, Binau began working for a restoration company, until 1993, when he decided to try his luck in Nevada.
Binau stayed at the Circus Circus Hotel and Casino in Reno when he hit the "Biggest Little City in the World."
"Yes, believe it not, that was my address for my first two weeks in town," he said. "They offered free local phone calls, so I pulled out the Yellow Pages and started calling around."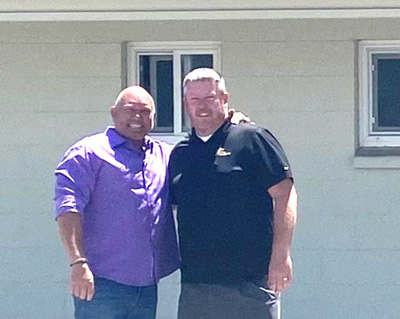 He landed another restoration gig, but eventually made the move to collision repair. For a short time, he bounced around to different shops, but he always had his eyes on the jackpot.
"We took a 10,000-square foot shop and eventually added space and now it's 16,500 square feet," he said. "We decided that our mission was to outdistance the big chains by providing superior customer service. Most of the insurance agents and adjusters I work with have my cell phone number, and they know that they can always get a hold of me."
To grow, Binau had to tweak his business model, and that's when USI ITALIA entered the picture.
"We knew if we wanted longevity, we needed to be organized and structured," he said. "I also decided that I wasn't going to skimp on important things, such as equipment and training. I also wanted a paint booth that could provide us with excellent customer service, which is what we receive from USI ITALIA."