Page 1 of 2
From the Desk of Mike Anderson: How to Create a Winning Customer Experience
Written by Mike Anderson, Autobody News
Published June 7, 2023
A lot of people think Collision Advice is just Mike Anderson, but I think it's important people understand it's so much more. We have 12 people on our team right now, amazing teammates who all have certain expertise. We have Maria Quintero and Mark Head, who both specialize in accounting assistance, for example, and we have Jeff Oldenettal and Danny Gredinberg, who specialize in estimating and parts. So we're really a complete team.
Every year, we have a theme that shapes the work we do as we train and coach the shops we work with. This year's theme is: Be extraordinary. Kevin Brown, author of "The Hero Effect," spoke at our recent conference, and said he believes nobody notices normal. That's why we need to be extraordinary in everything we do.
So for my column this month, I wanted to have one of my awesome teammates, Sheryl Driggers, share some of her insights on something she's very passionate about: creating the extraordinary customer experience. Sheryl is a former shop owner in Florida, and she and I recently presented together on this topic at the Midwest Collision Repair Trade Show in Kansas. Here's what we talked about.
Mike: Sheryl, let's start out with what you see as the difference between "customer service" and the "customer experience."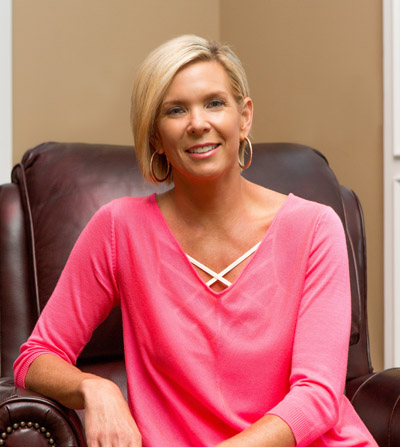 Sheryl: Sure. Customer service and customer experience are definitely two different things. When you think of customer service, those are individual moments or aspects of the customer experience. The customer experience is the entire customer journey: How are we making the customer feel, what are the emotions they feel when they interact with our brand?
The customer experience actually starts with your employees' experience. In order to create an extraordinary customer experience, we first have to create an extraordinary experience for our employees. How we talk to our employees, how we treat our employees, their ongoing experience with your company directly influences the experience of your customers. So that is No. 1.
Mike: And the customer's experience is shaped even before they start to interact with those employees, doesn't it?
Sheryl: Yes, even before they pick up the telephone and call us. It starts the moment they have any kind of interaction with our brand. We have to make it radically easy for customers to do business with us. And I don't mean just easy, I mean radically easy.
We live in a world where you can order almost anything and get it the next day, if not the same day. Customers want that instant gratification, that instant response. So if I were to do a Google search, would your shop come up on the top of the list? Is there a chat feature on your website? And can I do business with you at 2 a.m. when I'm actually finally getting to my to-do list? Is there an auto-reply set up, so when I reach out at 2 a.m., I'm not wondering whether I actually submitted something and you'll get back to me in the morning, or if it went into a black hole. Do you have a system in place where I can schedule an appointment, or request a photo-based estimate? Again, is it easy to do business with you?
Mike: Right, and you're not talking about a photo-based estimate as a claims settlement strategy, but more as a marketing strategy. Because we've found that when customers have had an accident, they're feeling a high level of anxiety. If they can submit photos to you or request information from you outside of normal business hours, it kind of lowers their anxiety because they feel like at least they've got the ball rolling. We're not trying to write a repair plan based on photos. We're trying to provide convenience for our customers to get the process started.
Sheryl: Exactly. Next, when they pick up the telephone and call your shop, what kind of information are they going to get from your customer service team? We of course have to have the conversation about insurance and the claim information, but that is not what we should lead with. We should first and foremost be building relationships from the first moment that we interact with a customer.
We can do that through the three things that you've taught for years, Mike, and that's trust, empathy and direction. Start to build trust with the customer by pointing them to your online reviews, to your social media pages, to what other people are saying about your shop. If you have certifications, are you mentioning that to the customer, and then explaining what that means to them? Demonstrate empathy with at least one statement acknowledging the emotions you're hearing from them. It can be as simple as, "I understand how frustrating this is, and I am here to help you every step of the way."