Toby Chess Names 'Must See Kool Tools of SEMA 2023'
Written by Toby Chess, Autobody News
Published Sept. 5, 2023
Since 2012, I have been walking the floor of SEMA along with my partner in crime, Kye Yeung, looking for new tools and products. We would purchase the items and test them before considering them for "Kool Tools of SEMA." You can view past presentations at www.SCRS.com.
Due to health issues and the pandemic, I relinquished everything to the SCRS Education Committee. I will still contribute, but I wanted to do something different. So here is my new project: "Must See Kool Tools of SEMA 2023." Some are new, some are old and some are additions.
Astro Pneumatic Tool Co.
The impact wrench is small and lightweight---only 3 pounds---but it has 500 foot-pounds of torque, great for getting into tight spaces.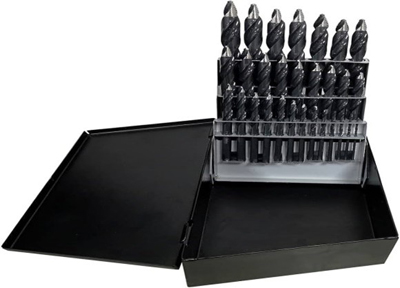 The drill set TS20 (1/16th to ½ drills). You will notice the end of the bit is similar to a step drill. When drilling in to steel, it is recommended to start with a small bit and keep increasing the size bit until you use the desired diameter. Well, with these bits, it is not necessary to use multiple drill bits, just one. Granted they don't come with a lifetime warranty offered by the tool trucks, but these sell for a third of the price.
Wisespray
Wisespray developed DTM epoxy primers with a new technology that combines the catalyst with the product in a spray can. The catalyst is activated by moisture in the air. Thusly, the spray can have a three-year shelf life. There are five colors of DTM primers---two green, white, gray and black. It is epoxy 2K paint, the closet product to factory applied E-coat (electrodeposition primer).
KECO Tabs
The new HINGE tabs bring versatility and strength previously not possible for using GPR to correct pillars, dog legs, door edges, seams and body lines. Flexibility of the tab wings allow for almost infinite possibilities and promote parallel alignment for strong glue pulls on unpredictable damage.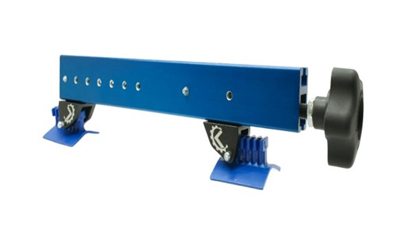 The lateral tension tool beam design allows lateral tension to be placed near the dent. By placing tension outward of the dent, the tension reduces the pressure created by the dent to allow for easier movement of the metal. In other words, the LTT beams will create the ultimate setup for metal flow on both sides of damage, allowing technicians to have the damage area completely free and uninhibited to work.
Kent Automotive
The 4Plastic repair system, distributed through Kent Automotive, is one of the best new products for duplicating factor textured finish on plastic parts. A water-based product using a supplied adhesion promoter, primer and finish is all in one system. Comes in black and a color-matching gray (tint and color matching cards).

The Leister heat gun, set up for plastic welding, does not use ntrogen gas and shop air. The company is more than 70 years old and a leader of plastic repair in Europe. Using the heat gun, I was able to repair a broken side mounting tab just as easy as using a nitrogen welder. It is a very affordable piece of equipment that most shops can afford.
Tekton Tools
The shape of the jaws allows the pliers to grips rounded-off fasteners, nuts and smooth pipes without slipping. The jaw design fits hex, round and square shapes. It works as a "backer wrench" for damaged fasteners or when a second wrench is handy.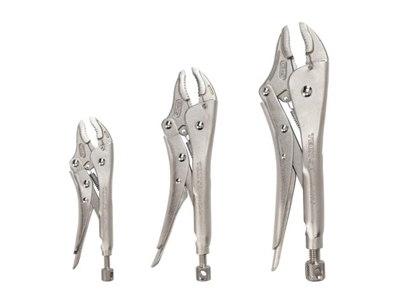 These locking pliers are very different than most other locking plier brands. These pliers use a pull-style trigger for a quick and easy one-handed release that won't pinch your fingers like most other brands. I discovered this company and made them a Kool Tools of SEMA. They have helped me out with tools at a discounted price for all the apprentices I support. Check them out when you are at SEMA.
HC Pacific
MRO Tools' plier-operated KSG series is ideal for bonding, gluing and sealant operations. These clamps work well with all types of material. Jaw depth is 1 inch, material thickness 0-1/2 inch. Clamping force is 12-25 pounds. You will use these clamps instead of pliers. The set of five clamps is about the same price, available on Amazon, as 7-inch locking pliers.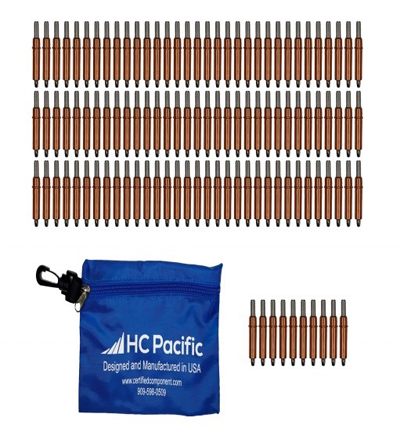 The Clecos pictured are used when holes are needed for fasteners. Use the ¼ Clecos for a 6.5-millimeter hole as recommended by Ford.
GUNIWHEEL
I purchased the Fast Puller from GUNIWHEEL to help train the entry level technicians I am working with in their teardown learning module. The students use this tool to pull out damaged sheet metal for teardown access. The tool has more than 500 pounds of pulling pressure and is extremely safe to use; I added a safety cable to mine. Being lightweight and portable, it can be used anywhere in a shop as long as there is a flat surface and shop-supplied air. I also use it for added training with the KECO Glue-on Tab System to pull rocker and quarter panels---the student first needs to show proficiency with the KECO Glue-on Tab System.
Houshan
This tool is not at SEMA, but available from Amazon. The Houshan Edge Pliers are a great addition to a collision tool box. Lips on doors, fenders, hood and deck lids that have a raised edge or surface can be flattened with very little effort with these uniquely designed pliers. I am able to repair the lips without using a hammer and dolly. The price is under $30.
A number of these tools will also be part of SCRS's Kool Tools of SEMA 2023. I will scour the floor of SEMA this year looking for tools and equipment that will help speed up and/or improve the quality of repairs in your shop.