Podcast The Collision Vision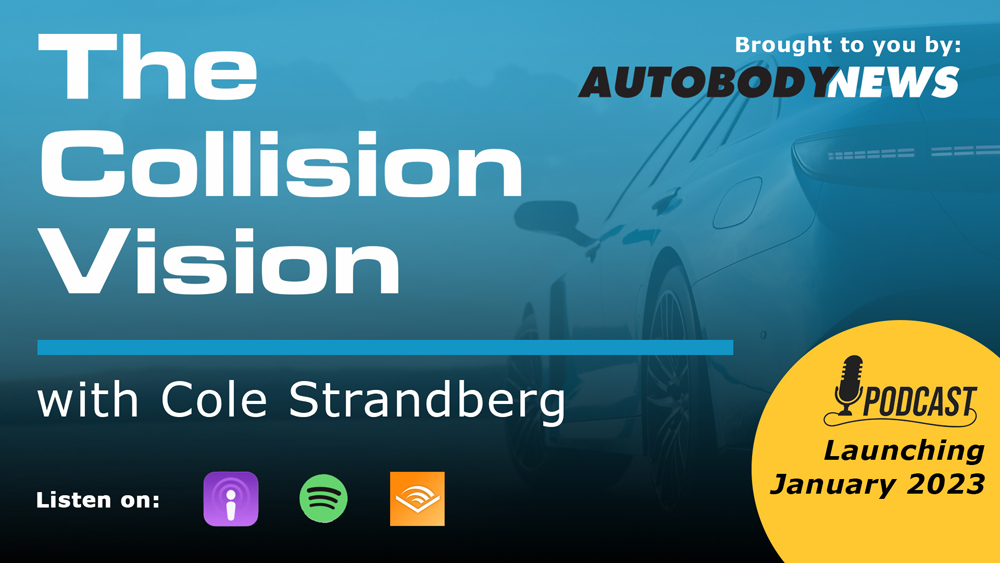 Are you a business owner, executive or manager in the collision repair industry?
This podcast is for you! Welcome to The Collision Vision, driven by Autobody News. Hosted by Cole Strandberg, each episode will feature an industry thought leader, business owner or collision pro diving deep into their knowledge of what it takes to be successful. We'll talk trends, culture, growth and scalability, to give actionable insights into how to elevate your business. This podcast will enlighten, engage and entertain while covering the full scope of the current state of the industry---and where it is headed. So come along for the ride, and level up with The Collision Vision.
Weekly episodes of The Collision Vision will begin in January 2023. You can follow us now on Apple Podcasts, Spotify or wherever you enjoy your shows.

Cole Strandberg is a principal with FOCUS Investment Banking. All opinions expressed by Cole and podcast guests do not reflect the views or opinions of FOCUS or Autobody News. This podcast is for informational purposes only. Podcast guests may have ongoing client relations with FOCUS Investment Banking or Autobody News. Enjoy the show!
Follow us on: