Page 1 of 2
Solving the Tech Shortage: Providing Direction, Showing Vulnerability & Re-messaging the Collision Repair Job
Written by Stacey Phillips, Autobody News
Published June 7, 2023
With a passion for creating new products, Erin Suchara joined 3M as a research and development intern in 2019. After graduating from the University of Michigan the following year with a bachelor's degree in chemical engineering, she took on a full-time role at the company as an advanced application engineer in Maplewood, MN.
In addition to representing the modern body technician's voice, Suchara supports 3M's worldwide portfolio of body repair materials, primarily adhesives and sealants. This includes performing product testing, engaging with OEMs and connecting with customers to learn what is needed to keep pace with advancements in vehicle design.
"I'm from the Gen Z generation… We like to know what we're doing and why it has a purpose," explained Suchara. "My job is exactly that. I know what I'm making, who is using it and the difference it's making."
Hoping to encourage other Gen Zs to join the collision industry, Suchara participated in a panel discussion in April at IBIS USA focused on overcoming the talent shortage. The panel was moderated by IBIS Worldwide CEO Jason Moseley and included Jason Bartanen, Collision Hub's director of industry relations, and Max Sorensen, senior vice president of operations for Caliber Collision.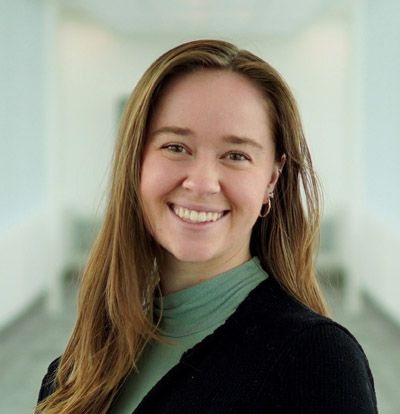 Panelists provided the following insight on providing direction, showing vulnerability and re-messaging the job.
Provide Direction
Sorensen oversees approximately 375 collision centers in the Midwest and Northeastern regions of the U.S., and is dedicated to educating young people about the collision repair industry and helping them reach their potential. He estimates the industry will require around 110,000 technicians over the next five years.
"With the average age of technicians being 47 years old and older, we're going to be aging out technicians," he noted. "Without bringing [additional] technicians into the industry, we're going to be in a bad place very quickly, especially with the technologies coming."
In response, Sorensen has played a key role in structuring Caliber's Technician Apprentice Program (TAP), created for aspiring auto body technicians to acquire the skills necessary to begin a career in the industry. Sorensen also encourages others to get passionate about taking steps to solve this challenge.
"We all need to have a driving force," he said. "If we don't have that force as an industry, in five years from now, we will be in a bad spot."
Last year, TAP's team set a goal to have one apprentice per center.
"We've succeeded in doing that and are past that now," said Sorensen. "Each of these apprentices is graduating and turning into technicians, and there's a story behind each of those human beings… that's really special."
He stressed the importance of providing new entrants structure, so they can continue their journey to become technicians.
Suchara agreed. Joining 3M during the pandemic, she said it was difficult to connect and learn with people in the lab. She soon realized the importance of creating structure to be successful.
"My job changes on a daily basis," she said. "I talk to everyone from product developers to marketers, so having structure for what I do has helped me at the start of my career."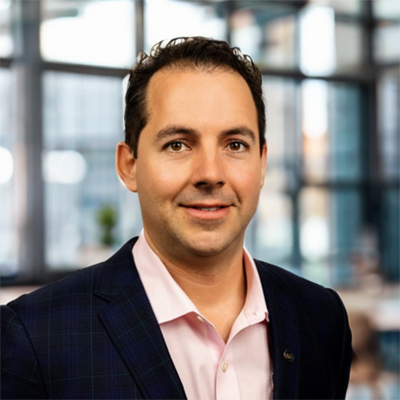 Although smaller shops usually have different challenges than larger ones, Bartanen recommends having employees specialize and learn to excel in certain areas.
"By doing that, I think we'll have safer and more efficient repairs," he said.
Create a Culture & Career Path
According to panelists, creating a culture and career path is critical to a business's success.
"Make sure that you have the culture set and there's an expectation of it down the line," said Bartanen, who leads Collision Hub's in-shop virtual training and coaching program.
Bartanen suggested becoming part of a local collision repair program to help influence the curriculum for producing skilled technicians and getting involved in the community to raise awareness about the industry. He also encouraged participation in programs such as SkillsUSA.
"It's one of my favorite activities and has been so rewarding," he said. "I've seen so many incredible stories of young adults getting involved with SkillsUSA and building a career."
He has been a member of the SkillsUSA National Collision Repair Technology committee since 1998, where he now serves as committee technical chair.
In addition to young people coming out of school and entering the industry, Sorensen has found adults are also interested in a collision repair career. As a result, he said shops need to work toward providing a career path to help them reach their potential.