Shop Strategies: Award-Winning Shop Owner & SCRS Treasurer Educates Consumers Through 'Airing of GRIEVances' Videos
Written by Stacey Phillips, Autobody News
Published Sept. 27, 2022
Robert Grieve, owner of Nylund's Collision Center, said his facility is often referred to as the best auto repair shop in Denver, CO. The multiple award-winning shop owner is committed to providing uncompromising service and precision craftsmanship.
The locally-owned family business employs 20 people and has served the Denver metro and surrounding areas, including Englewood, Highlands Ranch and Littleton, for more than 30 years.
"Our mission at Nylund's Collision Center is to provide current and future guests peace of mind, ease and 'industry best' repairs," said Grieve. "We make every effort, every day, to earn our guests' loyalty and referrals."
Autobody News talked to Grieve about his business success, the importance of being part of an association, such as SCRS, and why he created the weekly video series "The Airing of GRIEVEances."
How did you get involved in the industry?
Forty years ago, I graduated from Bergen County Technical School in Hackensack, NJ, and launched my career. I jumped in and started working on the floor at a Buick dealer.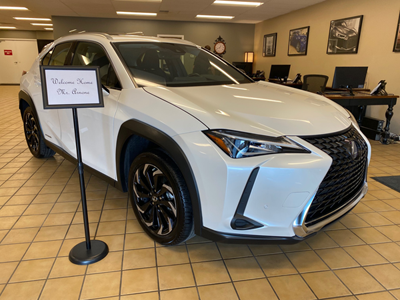 I found I was not that good at fixing cars and was a better people person, so I started focusing on estimating and learning business management. Working with adjusters and people was a lot more rewarding for me.
I worked for several New Jersey dealerships in different management capacities. The last one was a Westwood Lincoln Mercury dealer. I started in the body shop and worked my way up to the service department as the fixed operations director. I became operations director over the entire dealership and when they went public, I was given two dealerships to run, which I did for about six years.
Then, I worked for Daimler Chrysler Academy (DCA) in Michigan for the next three years before my wife, Carol, and I moved to Colorado and purchased Nylund's Collision in 2006. The shop had a great name for doing high-quality work. They were also prominent in Lexus collision repairs, which we still are today. Carol focuses on the administrative side of the business, and we make a great team.
About five years ago, we bought our own building a mile away. It's about 18,000 square feet and is more convenient for guests.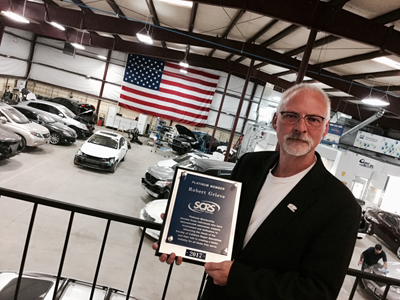 Can you share information about your awards and what makes your shop successful?
We've received several awards over the years but the most prominent is the Denver A-List Award, which we received 11 years in a row until the company stopped giving them out.
What makes our business so successful is the consumers. Everything we do centers around customer service and the guest experience---the facility, the people, how we conduct business and even our purchases.
Our guiding principle is how our actions affect consumers. This includes the value for guests and that the car is fixed following OEM repair procedures.
We spend a ridiculous amount of money on training. For me, it's an asset, not an expense and it helps us provide better service. As the only Lexus authorized collision center in Colorado, we do Lexus training, which includes soft and technical skills; it is amazing. Lexus has a similar focus as we do. Everything centers around our guests and what will make a great experience for them. We try to provide the same on the body shop side of things.
We are also the chosen collision repair facility for Lucid Motors in the Colorado market.
When did you decide to get involved in SCRS and what is the value of belonging to an association?
Around the time I bought the Nylund's building, I was looking to be part of something bigger than myself. I decided to join SCRS as a platinum member. I wanted to help the industry and became a board member in 2019. Currently, my role is treasurer.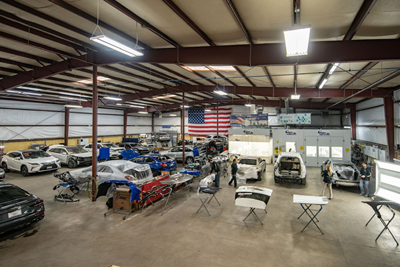 This is a people business and I love people. Those who embrace being part of an association become bigger and better. If you go on a racquetball court and play against yourself, you'll never get better. However, if you play with somebody better than you, you likely will.
Being part of SCRS, there's not just one benefit. It's everything bundled together. There's great networking with shops and vendors and the opportunity to learn about future vehicles.
You may think you're the only one going through something and then find you aren't and can solve problems together. Like politics or any other industry, if you want to change something, you have to get involved and put in the effort.
What prompted you to create the "Airing of Grievances" videos series?
That happened in my garage while I was smoking a cigar. In January 2021, I decided to start a consumer-focused weekly show, the "Airing of GRIEVEances," and share the truth about the collision industry. I want to help consumers understand what's going on behind the curtain in the collision repair industry and the potholes they may experience along the way so they can be avoided.
My co-host, Eric Reamer, edits the YouTube videos and I don't see them until we air on Saturdays at 9:30 a.m. MT. I'm proud to say that we've recorded close to 100 videos.
We talk about insurance policies and carriers, the technology of vehicles and what you should look for when interviewing body shops.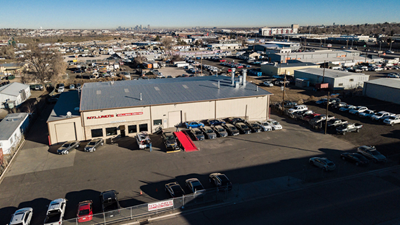 Initially, I set out to help guests understand the before, during and after of the repair process. I believe it's important for people to know what's going on when their cars are being fixed because not every repair is the same. It's all about consumer awareness.
Since filming them, I've heard so many amazing heartwarming stories about shops across the nation who share the videos with customers and listen to them every week. It makes me feel the camaraderie of the industry.
What is your hope for the industry?
The collision industry is changing so fast it's hard to wrap your arms around it. As I learn new things and embrace looking for the manufacturers' procedures and being there with technicians, I also share information with consumers because they don't understand the steps to repair their vehicles.
I believe with all my heart our job as shops is to make sure that that car is back functioning as designed and safe for consumers. The second part of that is to retain as much value as possible.
If the paint doesn't match, the gaps are not right, the electronics aren't working properly or we've used aftermarket parts, the car is worth less than it was. It's always going to be this way because it was in an accident, but it shouldn't be any less because somebody didn't repair it properly. That's owed to the guest and should be our pledge.
Watch the videos at www.youtube.com/c/RobertGrieve/videos or www.nylundscollision.com/airing-of-greiveances/