Page 1 of 2
Mercedes-Benz Executive Shares EV Considerations with Collision Repairers
Written by Stacey Phillips, Autobody News
Published March 8, 2023
With the transition to electric vehicles (EVs), collision repair facilities need to prepare for the changes now and in the future, according to Benito Cid, collision business development manager for Mercedes-Benz USA (MBUSA).
"In different parts of the world, different markets are going to react differently," said Cid. "You have some countries where they've adopted EVs and they have a very high percentage of vehicles sold already, and then you have others that EVs still have some ramping up to do. EVs are coming and we have to be ready."
During a recent Guild 21 webinar, sponsored by OEC and hosted by George Avery, Holly Switzer-Pitts and Micki Woods, Cid shared information about EVs and some of the differences in handling and repairing them. With more than 30 years of experience in the collision industry, Cid has worked for MBUSA for more than a decade, and previously focused on the insurance claims side of the business for 17 years.
Mercedes-Benz Path to Electric
Cid said Mercedes-Benz has aggressive EV development goals in the U.S. and plans to go fully electric by 2030 where market conditions allow. In preparation, all vehicle lines moving forward will have an electric option.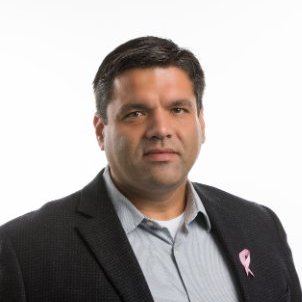 "Historically, our EVs have been based off internal combustion engines (ICE) and both vehicle types use similar platforms," he explained. "Going forward, new vehicles will be designed as EVs with the ability to add an internal combustion engine if needed, depending on the market."
The EQ brand was the auto manufacturer's entry into the EV market, launched in Europe in 2018. The EQS sedan was first offered in the U.S. in 2021. Since then, MBUSA has introduced the EQB and EQS SUVs and the EQE sedan. By year-end, the company plans to have six EVs on the market.
Unlike other OEMs, MBUSA offers shops different levels of its Certified Collision Program. With base certification, Cid said repairers can perform collision repair work on all passenger cars except those requiring aluminum welding. With Elite, repairers can also work on aluminum structural repairs. Mercedes EQ authorizes work on EVs, and Mercedes Vans authorizes facilities to perform structural and cosmetic repairs on Sprinter and Metris vehicles.
"Once you're Elite, there is no additional fee to become EQ certified," explained Cid. "The goal was to make sure that facilities across the country have the right training."
This includes hands-on education at one of the MBUSA centers across the country, as well as online and virtual training options. For information, visit www.mbcollisioncenters.com/become-collision-center.
To power its vehicles, Mercedes-Benz is opening battery production locations worldwide. This includes the Mercedes-Benz eCampus in Stuttgart-Untertürkheim and facilities in Hungary, Poland, Thailand and Alabama in the U.S.
Mercedes-Benz is also establishing an open charger network with ChargePoint Holdings, an EV charging provider, and MN8 Energy, a solar, stationary power and renewable energy provider. More than 400 hubs across North America are expected to be set up with more than 2,500 ChargePoint DC fast charging ports.
Another development announced in March is a new battery recycling factory in Kuppenheim, Germany, to recycle battery raw materials.
EV Repair Considerations
Although the repair process is similar with ICE vehicles and EVs---minus the drivetrain and battery---Cid said there are unique considerations to keep in mind with EVs.
He said repairers are already familiar with the potential dangers with ICE vehicles; however, there will be a learning curve when hearing some of the precautions that need to be taken with EVs.
One of the biggest concerns is the safety aspect of the battery and ensuring repairers and others know what to do and what not to do. This includes tow truck companies transporting vehicles, insurance appraisers writing estimates and body shops doing the repairs.
"These are all touchpoints and potential hazards when dealing with an EV, not because they are more dangerous but because they are different than ICE vehicles," Cid noted.
Typically, EVs require less maintenance than ICE vehicles due to fewer moving parts, but Cid said there are potential issues that need to be addressed due to the batteries and motors. He used the example of dragging a vehicle onto a wrecker rather than finding the best way to move it safely.
An EV tends to be heavy due to the weight of its battery, which can play into concerns about lifting, moving and working on it. As a result, Cid recommends shops learn how to handle EVs safely.
Mercedes-Benz is addressing safety considerations through its free Rescue Assist app, accessed using a QR code inside the vehicle. It contains details with safety-relevant components such as airbags, batteries, power and high-current fuel lines, plus the tanks for fuel, oil and gas. It also includes information about the high-voltage components in electric and hybrid vehicles and where to locate the emergency power down.