Leading ADAS Expert Relies Only on Launch Tech
Written by Autobody News Staff
Published Oct. 14, 2022
Automotive diagnostics is something the collision repair industry didn't have to deal with 22 years ago. Vehicles with ADAS first appeared in the U.S. in the 1950s, believe it or not, but they took off in the early 2000s, with the 2000 Cadillac DeVille with Night Vision, and 2000 Toyotas with Dynamic Laser Cruise Control.
Now, every auto body shop needs to work with a third-party or train someone in its crew to do calibrations. That's where Launch Tech USA, one of the world's leading manufacturers of diagnostic tools and equipment, has truly filled a void.
JJB Auto Glass
Location: Atascadero, CA
(805) 459-5631
Company At A Glance...
Type: Auto Glass and Calibration
Facility Employees: Five
In Business Since: 2017
Number of Locations: One
Production Space: 5,000 square feet
Lee Swindell, owner of JJB Auto Glass in Atascadero, CA, is an ADAS expert. He taught auto diagnostics for two years, works hand in hand with the glass industry on many levels, and is a master certified technician with the Auto Glass Safety Council. He also just launched the Auto Glass Technical Institute, to train people from all over the world.
How did Swindell get started in the diagnostics game? By pitching in, like everything else.
"Interestingly enough auto glass was my first job," he said. "I was paid to sweep up the broken glass, but I wasn't really allowed to do much more than that. I have now been in this industry for 19 years."
Knowledge is king when it comes to ADAS diagnostics, and that gives Swindell a distinct advantage over his competition. Working with Launch Tech USA also enables him to perform precise calibrations.
"Ultimately, you can have the best tool in the world, but you're lost without knowing how to use it. When it comes to performing diagnostics, you're only as good as your education. So, we're very big on education and everything that we do."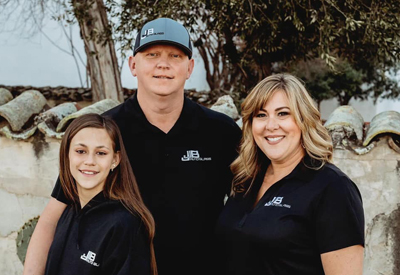 Swindell opened JJB Auto Glass in 2017, when diagnostics were still a gray area.
"As the owners of a glass company, we began seeing an uptick in vehicles that were coming in our shop with cameras," he said. "That was really the first thing that hit the market. Back then, there were still a lot of things that we weren't able to calibrate, which meant that we had to send cars to the dealership."
A lack of knowledge has been one of the largest problems within the auto diagnostics field.