Index
...leverage the same technology used by other industries, such as insurance.
"Dreaming big is something we need to do in this industry," said Tagliapietra. "Otherwise, we'll fall behind and, in some cases, fall further behind."
Michael LoPrete, vice president of global operations at Plastfix Inc., talked about sustainability and the future impact on collision repairers.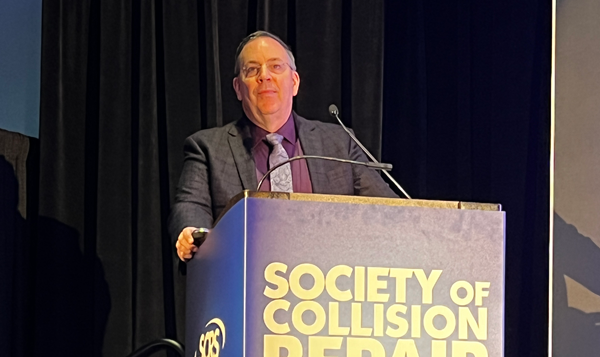 Michael LoPrete, vice president of global operations at Plastfix Inc.

LoPrete shared a broad definition of sustainability, which he described as meeting the needs of the present without compromising future generations' ability to meet their needs.

"I think about sustainability as a journey to a place where we are able to complete vehicle repairs while eliminating all of our current waste streams," said LoPrete. "I don't think that there is a point that we'll ever be finished."

He shared what he referred to as the 3R's of sustainability, in order of importance: reduce, reuse and recycle.

Examples of reduce include repairing something rather than replacing it, and conducting online training rather than incurring travel time. Reuse also refers to repair vs. replace, and LoPrete used the example of purchasing a new cell phone as soon as it is introduced, even if a person's current device is working perfectly well. Recycling is often the first thing that comes to mind when people think of sustainability, but LoPrete said it has the smallest impact on sustainability initiatives.

He introduced the term "recoverability," which he described as an item that has the capability of being recycled and then converted to a new product of the same type, such as glass or aluminum.

"The recoverability rate on those items is nearly 100%," he said. With plastics, recoverability is less than 5% and includes specific products such as water and soda bottles.

The automotive aftermarket is reportedly the No. 2 generator of polypropylene waste globally and...