Inter-Tech Collision Centers
Location: Omaha, NE
(402) 898-8900
www.intertechcollision.com
Type: Collision Repair
Facility Employees: 76
In Business Since: 1987
DRP Programs: 15
Number of Locations: 8
Combined Production Space: 132,000 square feet

Owner Tom Wortman has seen his business grow exponentially as he has changed with the times while always stressing customer service and quality above everything else. One significant change he made at all of his locations a year ago was when he purchased a Matrix Wand for each facility--a move he calls "one of the smartest things I've done!"
Wortman loves the Matrix Wand for a lot of reasons, but the best one is that it provides iron-clad documentation on every car he repairs. "This device eliminates the guesswork," he said. "It enables us to produce precise repair plans by diagnosing and documenting structural and suspension damages in literally minutes. The documentation we get from the Matrix Wand is as good as gold and it allows us to find the damage that we would never be able to find without it."
"The Wand's Suspension Application is awesome!" Wortman said. "Within a few minutes, the Wand finds the damaged suspension components needed so vehicles will align the first time. No more guessing, and we order the correct parts up front. Now, we deliver the customer their vehicle on time as promised. No more Friday frustrations with failed alignments at the last minute."


After purchasing eight Matrix Wands, Wortman made certain that key members of his crew became adept at using them. "We trained three guys with the Matrix Wand at each store, so that they can shoot these cars and we have backup at every location," he said. "We always want to have that knowledge in that facility, and the people at Matrix are great at training, so we want three people with the ability to use the device in each shop."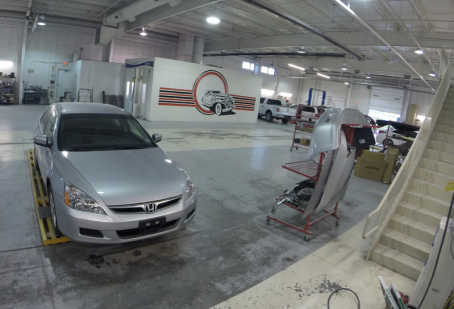 Inter-Tech Collision has even found OE parts that are made incorrectly by using the Matrix Wand.
As a result, Wortman has a built in support system within each facility. "What we've learned is that they will help each other and throw information around so that they can know everything they need to know. The training is 1.5 days per store and they came to all of our shops, which is great. The training is excellent; the support is first class and the people at Matrix really care about our success. It's evident from the first moment you meet them, and they reinforce it the more [that] you work with them."
The Matrix Wand helps Wortman when dealing with his DRPs, he said. "We get a picture of the vehicle before, and what this is really giving us is a no-hassle frame bid to all the insurance companies. You can see it all clearly in black and white in millimeters in each direction, so that no one can dispute frame time with the Matrix Wand."
By shooting every car both before and after each repair, Wortman has the power of the Wand is in his hand when dealing with insurance companies. "We shoot the car when we're done, and now we have documentation that shows we did it right. It goes into the same file with the before photos, and if two weeks later they try to question the repair, we have the documentation to show them that we did it correctly. We can show them that the frame is straight, including the suspension and the alignment. It works great!"
Even the OEMs respect the power of the Matrix Wand, Wortman said. "By using the Matrix Wand one day on a repair, we were able to find a flaw in an OEM part, believe it or not. We get our fair share of hail here in Nebraska, so we were replacing an OE hood one day and it wouldn't latch. My tech thought maybe that the radiator was pushed up, so what are we going to do? 'Fear not, the Wand is on the job!' So we shot it with the Matrix Wand--both the hail-damaged hood and the new OEM hood--and we discovered that the vehicle's hood's striker was exactly 11 millimeters lower on the new hood than on the damaged one. The car manufacturer agreed and paid us for a new hood, thanks to the Matrix Wand!"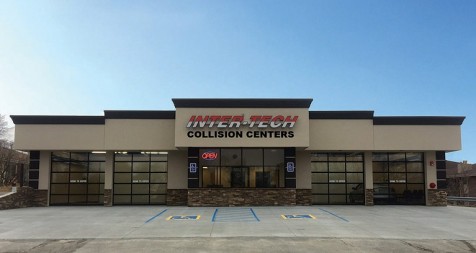 There is a Matrix Wand in all of Inter-Tech Collision's eight locations, with three people at each facility who know how to use them.
Now that Wortman has seen that the Matrix Wand can make all of his shops more efficient while taking all of the guesswork out of the equation, he is more sold than when he purchased them. "The Matrix Wand did for the frame shop what resistance welders did for the body shop. I am a passionate owner and I'm not afraid to think outside of the box, and with today's vehicles we need a device like this. It's so ingenious and it has helped us so much, why wouldn't anyone want to use the Matrix Wand?"
---
Matrix Electronic Measuring, Inc.
(800) 424-8023
E-mail: Matrix@thematrixwand.com
Website: www.thematrixwand.com

---
To read more auto body shop profiles from the June 2017 Shop & Product Showcase, click here.