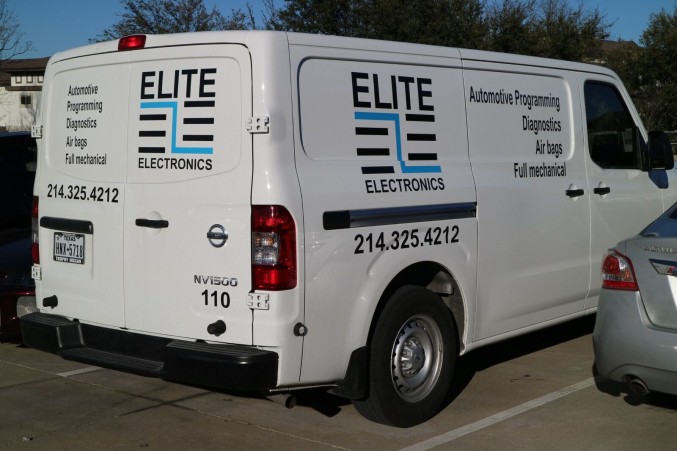 With a full fleet, Elite Electronics is able to respond quickly when their customers call, which include MSOs such as ABRA, Service King, Gerber Collision and Caliber Collision.
After the economic implosion of 2008, many body shops decided to add mechanical repair to their menus of services and quickly found out it wasn't quite that easy.
When the economy turned around a few years later, many of them stopped offering these services because they realized that they needed to focus on collision repair and not mechanical repair. They found out that it requires too many resources, including equipment, tools, training and the right people to be a real mechanical repairer. So they went back to doing what they know, and most of them will tell you that this was a smart move.
But if a body shop needs mechanical repairs on crashed vehicles in their facility, what are their options? Sending a vehicle down the street to another shop for some diagnostics or an electrical repair is never a good idea, not to mention what it can do to your customers, cycle time or DRPs.
In a world where specialization is king, Elite Electronics of Richardson, TX, fills a niche by providing the full gamut of mechanical repair services with a focus on fixing wrecked cars for body shops and collision centers in six states. The big four--ABRA, Service King, Gerber Collision and Caliber Collision--all use the services of Elite Electronics, with 60% of their business coming from MSOs, but they also work with small independents as well.
Elite Electronic's mechanics can diagnose, repair, and correct vehicle computer systems more quickly and affordably than body shops can, and that's why shops use their services on a regular basis. "We fix mechanical and electrical issues on wrecked cars every day, so we're going to be faster on diagnostic processes than your average mechanic because we run into the same issues again and again," Don Smith, the company's owner, said.