The reduced-scale replica of the Cybertruck's sidekick can go as fast as 10 mph, is for children aged 8 or older.
Following the Cyberwhistle that sold out in mere hours, Tesla's online shop introduced another Cybertruck-themed item on December 1: the all-electric Cyberquad for Kids.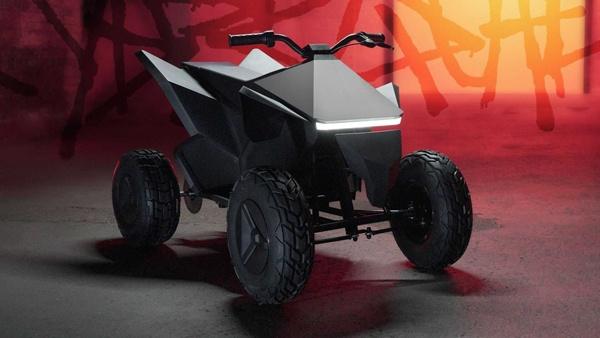 Inspired by the Cyberquad Tesla unveiled at the Cybertruck debut in November 2019, the four-wheel ATV looks pretty much like a reduced-scale replica of the real thing, which should be offered as an accessory for the Cybertruck when the electric pickup goes on sale.

Priced at $1,900, the Cyberquad for Kids features a full steel frame, adjustable suspension, rear disk braking, LED light bars, and a cushioned seat. The ATV is powered by a lithium-ion battery offering up to 15 miles (24 kilometers) of range and a configurable top speed of 10 mph (16 km/h). Tesla says the vehicle is suitable for anyone 8-years old and up.

The Shop FAQ page provides more details about the Cyberquad for Kids, including a maximum weight capacity of 150 pounds (68 kg) and three speed settings: 5 mph (8 km/h) or 10 mph (16 km/h), with 5 mph only for reversing. We also learn that the battery takes up to 5 hours to completely charge.
It sure looks like kids will have a lot of fun riding...