...than the Mustang, but it's anyone's guess if this difference in weight will be enough to account for the massive power difference.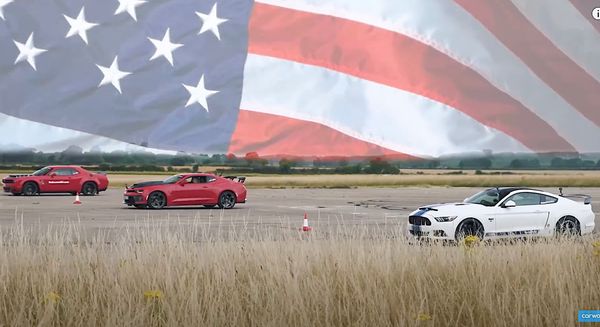 The first two races did not look so good for the Dodge Challenger, as the driver didn't seem to know how to launch the car. With the host behind the wheel of the Mustang, the tires wouldn't stop spinning. Despite the lack of traction, the 'Stang still won.
Race number two was slightly different as the Camaro won by a long shot, the Challenger still lagged severely.
Finally, the third race was complete, and the results were the same as the second. The roll races seemed a bit more geared in the Challenger's favor but, despite an initial pull away, the Chevy took home the prize with the Mustang in second and Challenger in third.