The Chip Foose Draws a Car YouTube series has been quite the little adventure.
While Foose sometimes draws something that might actually be pretty cool in real life, he tends to go for the far out, wacky designs which would only really work on a pad a paper.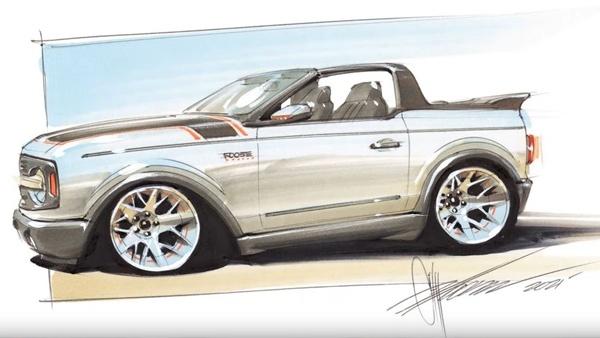 Among his more notable entries has been a Cubist-style DeLorean DMC-12, a boring version of the Lamborghini Countach, and an off-road Dodge Caravan (with faux wood paneling, of course). Now the man has decided to get crazy with the 2021 Ford Bronco.
This isn't Foose's first drawing foray with the Bronco. He took on the first-gen Bronco a while back, slamming it to the ground and making it some strange hotrod. A lot of people didn't like his work then, so the most natural thing to do is go in the same general direction with the new Ford Bronco.

Personally, whenever I see an off-roader with great ground clearance and angles right out of the factory, I just want to lower it so getting over speed bumps is a challenge. It's the most nonsensical thing to do, like putting huge mud tires on a muscle car, and that's probably why people do just that (other than for attention on social media).

Most ironic about this video is how Foose starts off by complaining about how as the Bronco aged it became less...