...up to create all sorts of weird contraptions, usually dropping in a much more powerful engine (and that's not too difficult to come by, considering). Plus, they're common and relatively affordable, but the Toyota Camry is even more ubiquitous (do that one next, Foose!).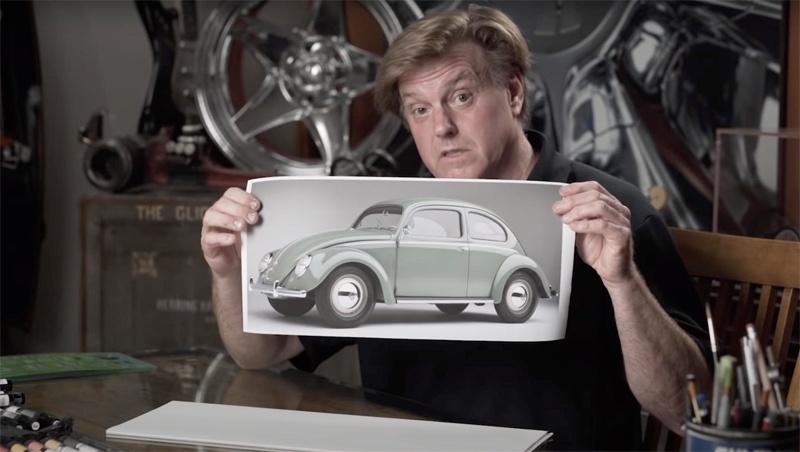 Pretty much the only thing Foose keeps stock about the Beetle is the front hood, doors, and rear quarter panels. Some will think his radical redesign of the classic into an American-style hot rod roadster is brilliant.
Others will be absolutely offended by it. And still other people will not have read this far, probably because they already saw the screen grab of the final product, smirked, and are off to other wonderful Motorious articles. However, I don't think the final result is half bad. In fact, someone should try building something like this and we can see how it turns out in the real world. Maybe that someone should be Foose?
We thank Motorious for reprint permission.