It is about that time of year. The auto show season is here; the perfect temporary escape of the holiday rush.
Auto Shows also known as motor shows, or car shows are a public exhibition and spectacle of current or upcoming automobile models, concept cars, or even out of production classics. The perfect place for car enthusiasts around the world.
Who usually attends these car soirees? Everyone from the public to automotive industry representatives, dealers, and auto journalists make their way to the shows, eager to see what new innovative vehicles the car world has to offer.
This season's first stop, Los Angeles.
Taking place from November 30 - December 9 of this year, the LA Auto Show is one of the world's largest car events. The car event showcases well over 1,000 vehicles, which include trucks, SUVs, and electric vehicles.
If you missed out, do not worry, Interesting Engineering has got your back. Here are some of the coolest vehicles, from this year's 2018 LA Auto Show.
BMW Vision iNext Concept
Maybe the perfect car for the remote worker in 2021? As one of BMW's next concept, the vehicle showcased a host of technology that is sure to show up in the next generation of the car company's vehicles expected to appear in 2021.
The iNext itself has the promise of having a high level of autonomous driving technology and an advanced electric propulsion system.
The vehicle has two modes, Boost Mode and Ease Mode. Boost Mode gives the driver full control of the electric vehicle while Ease Mode gives the driver the luxury to kick back and work while the car handles everything else.
Audi e-tron GT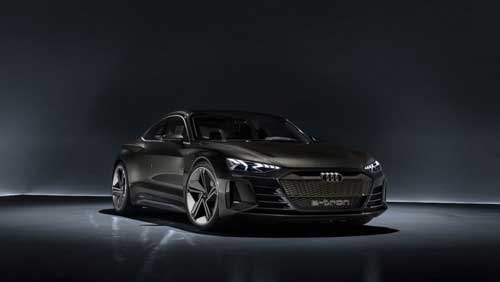 Source: Audi
The buzz around the Audi e-tron GT described the vehicle as a potential "Tesla Killer". Reportedly coming out in 2021 the vehicle promises a whopping 590 horsepower, with the ability to go from 0-100km in just about 3.4 seconds.
Even more impressive is that the electric vehicle promises an optimistic 248 miles of range and with its 800 volts charger, you could have your vehicle 80% charged in just under 20 minutes.
The interior of the vehicle is just as nice and Audi boasts that the car interior will be completely vegan.