9. Ashtrays and Lighters
Source: Vauxford/Wikimedia Commons
Ashtrays and lighters installed in the dashboard of a car was a common sight during the early days. For non-smokers, this space was often utilized to store coins.
But, manufacturers gradually moved away from providing this feature and replaced these sections with tech-focused installations, such as phone charger ports.
10. Long Radio Antennas
Source: Zuzu/Wikimedia Commons
In old cars, we could see radio antennas protruding out of the side or middle portion of the cars. It was because the radio was only the source of entertainment in the car at that time.
With the introduction of CD players, USB players and even mini TV's one hardly listens to the radio today.
Also, modern day cars have replaced the traditionally fixed antenna with mini retractable antennas or with antennas embedded directly within the windshield.
11. Hand Cranked Windows
Source: Santeri Viinamäki/Wikimedia Commons
Crank windows got replaced with power and electric windows not too long ago. Almost everyone reading this article would have seen cars that feature crank windows.
Instead of using a hand-turned crank handle, passengers can now lower or raise the window of their car with just a press of a button, requiring no effort.
12. Audible Turn Indicator Signals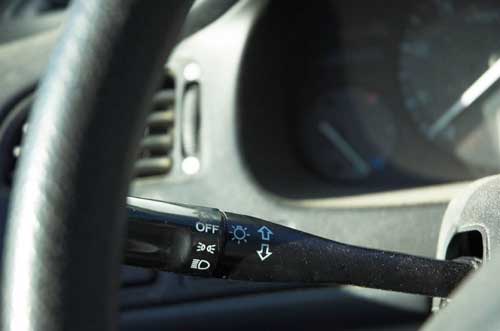 Source: dailyinvention/Flickr
Audible turn signals were a useful feature for some people but were a nuisance for many. A clicking sound may become annoying after some time, but it helps drivers to remind them that they need to turn the signal off after a successful turn.
Useful or not, many modern cars are coming up with silent turn signals these days.
13. Keys to Start the Car
Source: Johntorcasio/Wikimedia Commons
Modern cars are increasingly utilizing technology to eliminate some of the manual tasks, such as turning the engine on with a key. Most high-end cars have switched to electronic key fobs and start/stop ignitions.
All you need is to get inside the car with the key fob in your pocket and press the button to start the engine. The car also senses when the key fob is nearby and automatically unlocks the door.
We thank Interesting Engineering for reprint permission.