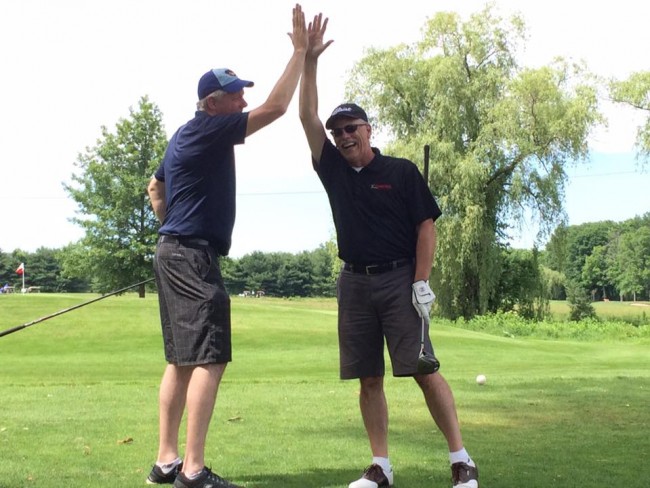 ASA President Dan Risley and Larry Siembab of CARSTAR Corporate share a 'High Five' after a great round of golf.
Lisa Siembab, Executive Director of ASA-CT, said, "We had a great turnout this year and are so thankful for all of our generous supporters. We couldn't pull this off without their support and the help of our volunteers, and we are thrilled to present the Make A Wish Foundation of CT with a $5000 donation."
Golfers included representatives from collision and mechanical shops statewide in addition to a multitude of industry vendors. Participants competed in a longest drive competition for a $100 gift card, and hundreds of prizes were raffled off during the event.