Continuing the well-known tradition, the Foundation again hosted a lively cocktail party, complete with delicious Asian Fare hors d'oeuvres and cocktails at the renowned Lulu California Bistro.
According to event organizers, approximately 105 people from the collision industry attended the fundraiser. The gala guests were able to participate in a raffle and silent auction featuring many items. The items were donated by companies and individuals and included high-end electronics, custom art work, Chip Foose signed pictures, pin stripe painted pedal car bodies, a NASCAR package as well as I-CAR and AMI training classes.
The gala was successful, and CIF was able to raise approximately $50,000. The foundation's major focus has been the Collision Industry Relief Fund, which is used to aid collision repair professionals who have lost their livelihoods from a natural disaster or other catastrophe.
Commenting on the success attributed to sponsors and attendees, Casey Steffen, CIF trustee, said that, "Our sponsors continue to see the value of the Foundation and have supported us in excess of previous events. They also continue to help spread the word of our efforts and find those in need of assistance."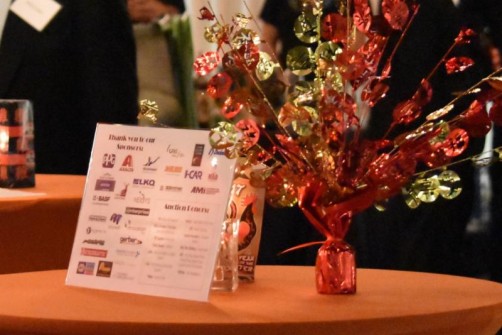 CIF's vision is to bring awareness and emergency relief to Collision Repair Professionals. If you know of someone in need, please direct them to the CIF website at www.collisionindustryfoundation.org.