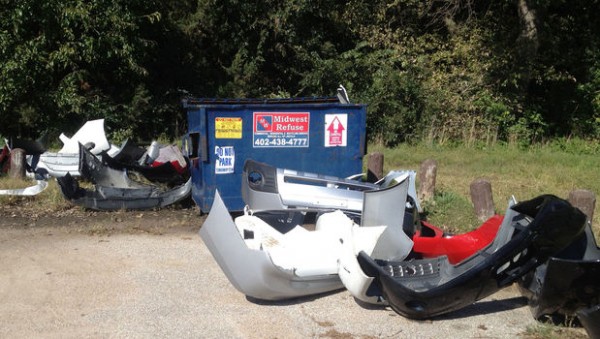 City parks officials clean up auto body parts illegally dumped at Wilderness Park -- enough to fill two dump trucks.
PETER SALTER/Lincoln Journal Star
Wilderness Park has long been a target for illegal dumping -- junk tires, leaf piles, batteries and brush -- but never anything like the dozens of car bumpers and body panels scattered in a pair of parking lots over the weekend.
"That's what makes this one a little bit special, because it's a high amount and odd stuff," said Matt Mittelstadt, southwest district supervisor for Lincoln Parks and Recreation. "Obviously, it came from a body shop."
Click HERE for the full story.