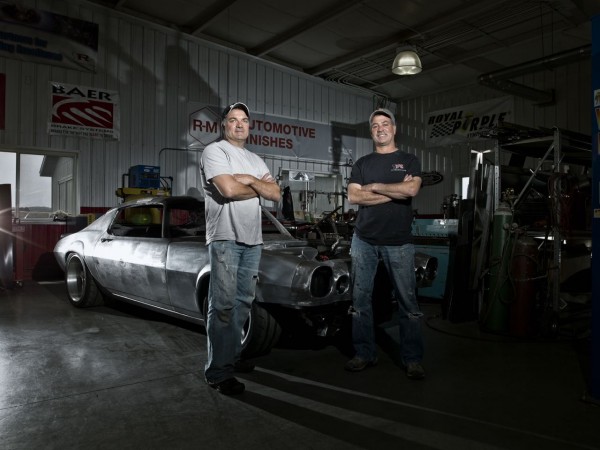 The Ringbrothers: Jim and Mike Ring
The Ringbrothers pride themselves in the art of of putting today's technology inside yesterday's classics. Their inspiration came when they became bored with simply restoring cars. In order to spice things up, Jim and Mike started modifying, then ultimately building their own parts. Now, Ringbrothers also offers a line of interior and exterior accessories, along with hardware and body kits.
"We are excited to announce that 3M Automotive Aftermarket Division is partnering with the Ringbrothers, one of the most innovative custom car builders in the world," said Andrew Boyd, U.S. Marketing Supervisor, Paint Application Solutions for 3M Automotive Aftermarket Division. "At 3M, we are always looking at how to put our product solutions to work. We're excited to expand our presence with the Ringbrothers in the dynamic markets for custom car building, automotive DIYers and automotive enthusiasts. We're proud to have the Ringbrothers as supporters of 3M automotive product solutions, and we look forward to working with them to share their unique skills, passion and vision for turning cars in masterpieces."
The brothers will be using all 3M product solutions, including abrasives, fillers, adhesives, coatings and sealants, masking solutions, paint application and paint finishing. They will star in a How-To series for 3M and will join 3M at industry events throughout the year.
"Ever since Mike and I were kids, we used to sneak off to the hardware store to buy 3M tape and sandpaper to work on our first car build in a friend's chicken coop. After decades of hard work we are still amazed at the reception every one of our builds gets, working hand-in-hand with 3M is a dream come true," said Jim Ring. "We have always been 3M customers and we look forward to working with them on new products and applications to help car guys around the world build cooler, better cars."