The event was held at Ozark Technical College in Springfield, MO and was designed "to facilitate conversation between the current industry professionals and the future professionals, as well as to discuss the ways current professionals, educators and students can work together to strengthen and shape the future of our industry," explains Sheri Hamilton, Executive Director of ASA-Midwest. "This event was a great success! ASA-Midwest welcomed over 40 participants including area industry professionals, educators and local automotive technical students."
Click HERE to download a PDF of this article.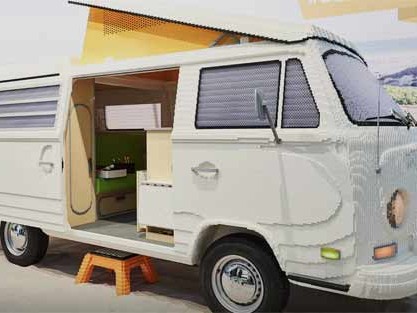 A panel of industry professionals answered students' questions.
The event was divided into two parts: networking and a panel discussion on industry issues. For students interested in pursuing a career in the collision repair industry, the networking portion of the evening provided an opportunity to meet with industry professionals. The professionals looked forward to meeting prospective future employees in order to discuss the skills needed to make these students attractive to future employers after graduation. Because these students represent the next generation of automotive service professionals, ASA-Midwest feels it's important for current industry professionals to mentor and guide them to strengthen and secure the industry's future.
A panel of local industry professionals was also featured during the event. Perrie Stone, owner of Hammer's Autoworks; Brian Patton, service advisor for Premiere Automotive; Tom Perkins, drivability technician for Rick's Automotive; Mikey Dailey, drivability technician for Aasby Automotive; Amy Gilbert, co-owner of Go Automotive; and Paula Dillner, owner of Schillby's Auto Service shared some of their experiences and answered students' questions about entering and working in the field. Some of the topics discussed included the future of the industry, what employers look for in future employees, the current direction of the industry, and technological changes.
Hamilton states, "These events are important to continue the conversation between industry professionals, to build a community within the organization, brainstorm ways to improve business, support each other, and evolve with technology. This event was again a huge success, and we look forward to continuing the annual event in the future."