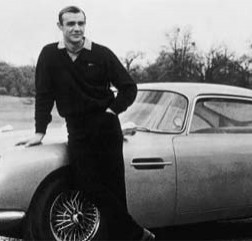 Registration began on Friday afternoon to accommodate the salvage yards, with the exhibition opening after the training sessions to allow attendees time for each. ATRI's Board of Directors planned the topics based on member needs and included quite a bit of sales training. The first training session began at 1PM with two offerings: "SOS – Illegitimate Operators in Our Business" was presented by Sergeant John Franklin of the Training Section IL Secretary of State Police in the Lambert Room, while Junior Catalano of Bionic Auto Parts facilitated a Roundtable Discussion on the "Pros and Cons of Joining a Large Trading Group" in the Sky Harbor Room.
At 2:10PM, Vet Environmental's Sara Hamidovic covered IL Safety and Compliance as well as the IL Green Car program. For Session 3 at 3PM, attendees chose between IAA's presentation on the "Benefits of Buying Insurance Wrecks" and "How to Maximize Returns for Your Catalytic Converters" which was presented by Jack Reichel of Chicago Industrial Catalytic and Joey Lamb of Panhandle Converter Recycling. The exhibit hall opened at 5PM, featuring cocktails, hors d'oeuvres, a live auction and a raffle.
Three segments on Saturday morning were presented by Mike Kunkel from Counts Consulting who began at 9AM with "Buying Budget – How Can I get the 'Sky Being the Limit'," followed by "Processing Basic Basics – How to Properly Layout the Flow to Maximize the Number of Parts Pulled." Kunkel concluded with "Sales Basics – Lessons Learned from Managing a Million Dollar Sales Force. How to Qualify the Customer and Sell More Warranties and Brokered Parts" which commenced at 11AM.
On Saturday morning, attendees also had alternate choices at 10AM and 11AM which were, respectively, "Parts Trader – Hear the Latest and Greatest Parts Trader Has to Offer" and "Forklift Training" by Joe Watson. The exposition hall opened from 12-2PM and featured lunch with exhibitors, IL Green Car Awards, and a trip drawing.
Lechner explains that this event offers a great opportunity for "IL recyclers to come see the latest and greatest. We provide an inexpensive way to get training in this ever-changing industry. It went well all-in-all, and both attendees and exhibitors responded favorably because it was all good news they can use."
This annual event is an important member benefit because, according to Lechner, it's helpful to learn more and keep up with the changes in our highly regulated industry. The more information you give members, the better."
Next year's event will be held in Springfield, IL.