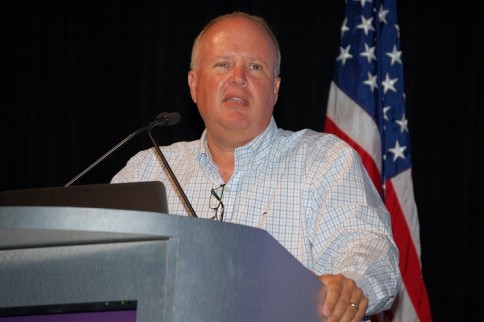 Cory King


Important changes being made to federal overtime regulations are likely to require significant changes for some body shop employee pay plans, according to business attorney Cory King.
King, a California attorney who regularly addresses such issues at the Collision Industry Conference (CIC), often prefaces his presentations with the caveat that the changes won't impact California shops because many state wage-hour laws there are already more stringent than those at the federal level.

But speaking at CIC in Anaheim, Calif., this past summer, King said even California shops must be aware of what a federal overtime change could mean for some of their employee pay plans.

The change made by the U.S. Department of Labor affects the salary thresholds that must be met in order for some "white-collar" workers to be exempt from overtime. King said the so-called "executive exemption" is most commonly used by shops for salaried managers.

"One of the biggest problems that I see in this industry is shops that think, 'If I pay that employee a salary, they're exempt from overtime and I don't have to worry about tracking their hours or paying them overtime,'" King said. "But [payment by salary] is only one part of the test to qualify for that [particular] exemption for overtime."

In order for such managers to be exempt from overtime, they also must meet certain duties tests, such as spending the majority of their time doing managerial work, and they must regularly supervise two or more workers, King said. They must have authority to hire and fire those employees, or at least have their recommendations as to those decisions given significant weight by the company. Those duty tests are not changing under the new federal regulation.

But in order to qualify for the overtime exemption, those employees also must be guaranteed a certain salary; that minimum income is what is slated to change nationwide as of December 1. That minimum threshold is currently $455 a week ($23,600 annually) but that will more than double later this year to $913 a week ($47,476 annually). (See sidebar: "Legislation, lawsuits seek to adjust change to overtime regulation".)

"Don't ask me how they came up with that number," King said, although he acknowledged it was the first increase in the federal threshold since 2004.

King said the change does not necessarily mean shops with a manager paid a salary under the new higher threshold have to necessarily increase that pay. A change in the manager's pay plan can suffice.

King cited an example of a manager currently paid a guaranteed base salary of $30,000 (above the current minimum threshold) and who works an average of 50 hours per week (but meets the other requirements to be exempt from overtime). That manager also may be getting additional incentive pay based on shop sales, gross profits, etc., but because that portion of income is not guaranteed, it cannot be taken into account when determining if the minimum salary threshold for the overtime exemption is being met.

King said the shop could convert that $30,000 guaranteed salary to an hourly wage instead. At $10.50 per hour, that employee would still be making $30,000 per year for the same number of hours (40 hours per week at $10.50 per hour, plus 10 hours per week at $15.75).

"You're not cutting their pay," King said. "You're just changing the manner in which you get them the pay for the same hours and the same work they have been doing."
The managers will also have to punch a time clock to ensure the business tracks their hours worked, King said. If the manager is paid a bonus or commission on top of the hourly wage, the business will also have to pay overtime on the incentive pay (dividing bonus dollars by clock hours worked to determine a regular rate, then paying 1.5 times that rate for all overtime hours worked).

King said several shops that are his clients have made such an adjustment in pay plans, and not surprisingly found some managers were apprehensive about the change. But once they go through several pay cycles, they see that it's not impacting their income, King said.

"You help them understand the mindset that this is what you probably have to do to be able to stay in business, because you're not going to be able to afford to raise those [guaranteed] salaries to the level to keep the [overtime] exemption," King said.

For shops in California, the new December 1 federal minimum income threshold for the overtime exemption is less of a dramatic change because state law already set a minimum salary threshold of two times the state minimum wage (so currently $41,600 per year). But that's still below the new federal minimum, so California shops will need to adjust as well, either raising the guaranteed salary (to $47,476) or shifting to the hourly system described above.

King said wage-hour issues are at the heart of growing number of lawsuits, so shops have all the more reason to understand and comply with overtime regulations.

"I just want you to walk away from here realizing 'I have to do something,'" King told shops at CIC. "Because the worse thing you can do is do nothing."

"You have to be proactive and get ahead of this," agreed Randy Stabler, a California shop owner and chairman of the CIC. "Even though your competitors may not be observing all the laws, it's incumbent upon you to do so because you want to protect your company for the long-run."