Index
Blockchain, artificial intelligence, 5G and edge computing are just some of the emerging technologies collision repairers will likely encounter in the future, said Fred Iantorno, vice president of Internet of Things (IoT) for VeriFacts Automotive.
Iantorno, former executive director of the Collision Industry Electronic Commerce Association (CIECA), offered insight during a Guild 21 webinar in September about a variety of technologies that are becoming more commonplace in the industry.
"People refer to these as emerging technologies," said Iantorno. "Well, they are not emerging anymore. They are here today, and they are all around us."
Although many of them may not be found in a typical collision repair shop, Iantorno said it's important to be aware of what's coming and currently being used by other industries.
"Technology has grown faster and has become more pervasive in the last five years than it has in the previous 50 years," said Iantorno.
George Avery, host of the Guild 21 webinar, asked Iantorno to share his thoughts about the current state of the industry as it relates to technology.
"Two of the biggest challenges are vehicle structure and safety systems," said Iantorno.
In regard to vehicle structure, he talked about the high-strength steels, composites and other new materials that are increasingly being used in vehicles.
In addition, he said safety systems all come down to one word: Advanced Driver-Assistance Systems (ADAS).
"These systems are not only being used in high-end vehicles, like Mercedes-Benz and BMW, but they are also starting to show up in standard vehicles such as the Toyota Corolla, Buick Encore and Volkswagen Jetta," said Iantorno. "There's a lot of technology embedded in these systems and this is something that we as an industry need to come to grips with."
Iantorno highlighted eight emerging technologies collision repairers should be aware of:
5G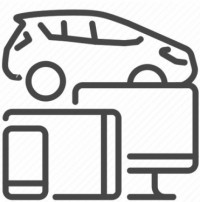 Iantorno: 5G is faster than 4G. It does have greater speed, but it is also lower latency; in other words, it's more responsive. A message goes through more rapidly and responses can come back faster. There is also an ability to connect to more 'smart' devices.