The event will take place at the Calgary BMO Center in Alberta, Canada.
Custom painted pedal cars – designed by Foose and painted in BASF Glasurit paint by local representatives at the Carlson Body Shop Supply Training Centre in Calgary – will be auctioned off during a special BASF customer event at the Training Centre on Feb. 19, with all proceeds going to local school auto body programs.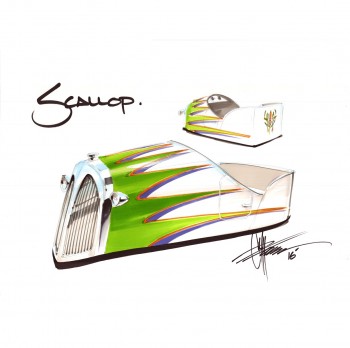 Each pedal car will be autographed by Foose and a clearcoat will be applied to each car to lock in his signature.
Foose will be signing autographs for World of Wheels attendees on the celebrity stage at the Calgary Stampede BMO Centre on Saturday, Feb. 20 from 10:30 a.m. to 12:30 p.m. Foose's 2015 Ridler Award winning 1965 Chevy Impala "Imposter" will also be on display at the event.