"Welcoming these three new exceptional recyclers to our Team PRP organization is a wonderful start to 2016," noted Mark Gamble, Team PRP's executive director. "These businesses further strengthen our network of parts trading and logistics, offering even more for our many repair shop customers across the country. We are extremely pleased to have these quality-minded businesses join with us."
Reno's Auto Parts, founded in 1969, is a family-owned, third-generation business in Hillsboro, OH. Owned by Kenneth and Tyler Reno, Reno's is a full-service auto recycling facility carrying new and used auto parts, while specializing in late model foreign and domestic cars, trucks, and SUV's. Approximately 500-600 vehicles are processed annually. 17 employees work at the facility.
Reno's Auto Parts
TLS Auto Recycling in Rancho Cordova, CA, was established approximately six years ago by George Trunyan, company CEO. This relatively new and advanced facility is one of the largest automotive recycling businesses in Northern California, which processes 400-600 vehicles annually. TLS specializes in recycling quality used parts for Toyota, Lexus, BMW, Mercedes-Benz, Audi, Land Rover, and Porsche. They are particularly proud to be known for customer service excellence.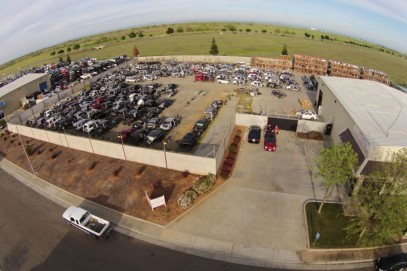 TLS Auto Recycling
With two locations in Illinois (Mt. Olive and Springfield), Mullins Auto Parts is a family-owned company headed by Brent Mullins. Originally started as a small recycling business in 1987, Mullins now offers an impressive inventory of recycled parts and processes approximately 650 vehicles each year. The business takes great pride in its continual growth, its well-maintained and up-to-date facilities, and its emphasis on eco-friendly practices.
Mullins Auto Parts

• Contact information for Reno's Auto Parts:
Tyler Reno, General Manager/Owner
Reno's Auto Parts
Hillsboro, OH
800-445-3429
Website: http://renosautoparts.com/
• Contact information for TLS Auto Recycling:
George Trunyan, Founder and CEO
TLS Auto Recycling
Cordova, CA
916-403-7901
Website: https://www.tlsautorecycling.com/
• Contact information for Mullins Auto Parts:
Brent Mullins, Owner
Ty Mullins, General Manager
Mullins Auto Parts
Cordova, CA
916-403-7901
Website: http://www.mullinsauto.com/