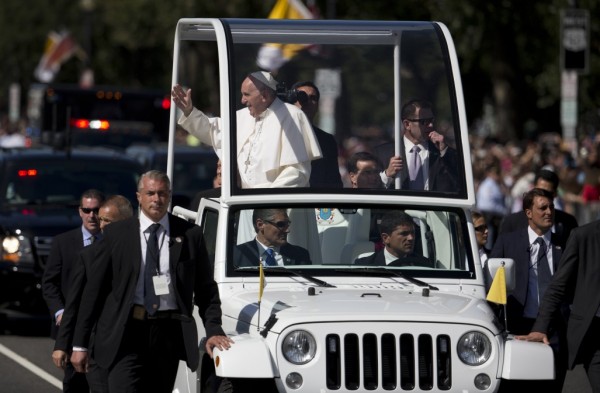 Pope Francis waves from his popemobile during a parade around the Ellipse near the White House in Washington, D.C., Wednesday, Sept. 23, 2015. (AP Photo/Carolyn Kaster)
As Pope Francis travels around Washington, D.C., and New York City September 23 and 24, one thing is conspicuously missing—the armored popemobile. Since his election in 2013, the Pontiff has insisted on riding in open-air vehicles, shunning the traditional-style popemobile that features security glazing in favor of getting closer to his followers.
On September 23, he was seen riding around Washington, D.C., in a specially equipped Jeep Wrangler—without bullet-resistant glass.
Click HERE for the full story.