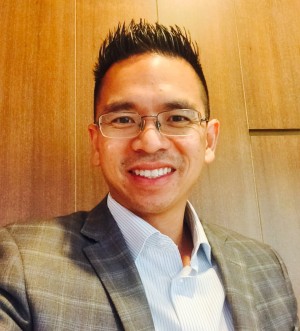 Ben Komenkul
Tell me a little about yourself.
"I started in the insurance industry when I was 18 in a sales position, representing life, property and casualty policies. I had family that was in the insurance business, so you could say that it was just in my blood. Throughout my career I have worked in various capacities with companies that were all somehow connected to insurance. Now, I am Vice-President at ClaimForce."
Tell me about your organization and what you do.
"With ClaimForce, we saw an opportunity to use technology to improve the claims process. At the same time, we are independent and we provide a sort of Angie's List of the insurance world. Women make up a large portion of our corporate office, probably 40%. Of that group, two key roles, VP of Technology and Material Damage Vendor Manager, both traditionally male roles, are filled by our female leaders. And in the field, women make up about 25% of our total force."
Why are you a member of WIN?
"You know, I first heard about WIN three employers ago, and in that particular company only 15-20% of our appraisers were women. When looking at the business, I noticed that those female appraisers' estimates were very detailed and complete -- we seldom had issues with their 'sheets.' They just didn't miss the small things. What I took from that is that I wanted to learn more about how women think, work and communicate. That's when and why I joined WIN…to learn."
What value has the organization (WIN) brought to you personally or to your organization?
"Aside from giving me the opportunity to network with segments of the industry that I would simply not be exposed to, WIN has helped me relate better to both my male and female clients as well as my employees. Witnessing the co-operation and willingness to work together across this entire organization has been incredible. Isn't that what we strive for in all of our companies? I was recently at a conference and was acutely aware of the women in the room being the minority…just as I am the minority at WIN conferences. That role reversal gave me a whole new perspective on how I choose to interact when I attend these events. At that same conference I saw that there was a group of women taking a picture. They were from all segments of the industry but the energy and co-operation around this group was remarkable. It turned out that this was a 'WIN photo-op.' There is no other organization that I have either been part of or witnessed that demonstrates that level of 'community.'"
What advice do you have for business leaders who may consider joining WIN or sending their female executives/staffers to the Educational Conference?
"Nobody reaches success without the support of the women in our lives. Starting from our mentors, colleagues, assistants, to our partners at home, women are the ones men seek for encouragement when we need it most.
WIN, being the sole organization in our industry that encourages more female leadership, deserves to hear that we, as men, support WIN as they work to support their members and their careers. You don't need to be a woman to understand WIN's contributions to our collision industry. If you support WIN, you are supporting our daughters, our wives, our colleagues, and our friends. WIN gives women an anchor and motivation to do something more; and it gives them inspiration to be more than they ever imagined. So, what would I tell them? I would say 'send your employees to conference, become a member, or sponsor the organization.' It's the right thing to do, it's the smart thing to do and it's a great business decision. Opportunities have opened up for me at WIN and attending WIN conferences has even helped me communicate better with the real decision maker in my home."