... The Loom House, which provides jobs for the children who grow up in the orphanages and for the women who, without a job, would end up in horrible situations.
Another article I wrote recently was about Kendrick Paint & Body, a third-generation MSO with eight locations in Georgia. This shop sponsors more than 40 to 50 charitable events every year, giving lunches to first responders and raising monies for organizations such as SafeHomes Domestic Violence Center, American Red Cross and the City of Augusta, just to name a few.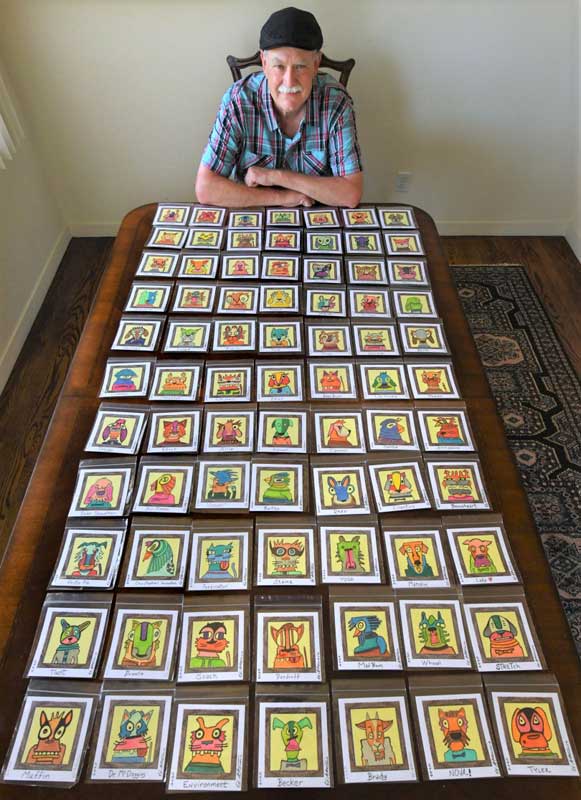 Attanasio started the Pandemic Pet Project, using his art to raise more than approximately $100,000 for 200-plus pet rescues all over the world.
In another story I wrote, Tim Morgan, COO at Spanesi Americas, founded Second Chance Ranch, a nonprofit pet rescue organization, in 2018 when he witnessed pit prejudice and felt it was just a bunch of bull. So, he purchased a 3-acre farm and converted his barn into a kennel that can accommodate a pack of pit bulls.
Morgan's total dedication to helping animals really resonated with me, so I began looking around to play a role myself in some capacity. For many years, I volunteered at the Humane Society---walking dogs and doing laundry and for a time, I went to Golden Gate Park in San Francisco to catch feral cats. One day, an angry feline scratched me so bad people thought I was in a fight. So, I decided to stick with helping dogs to avoid cat scratch fever.
A lot of other people in the collision repair industry have influenced me to become a chronic giver. I started Amazing Groceries a few years back, buying groceries for needy folks during the holidays. During the pandemic, I started the Pandemic Pet Project, using my art to raise money for pet rescues all over the world. Then, it led me to the donkeys.
Randomly and wonderfully, the people at Oscar's Place in Hopland, CA, found me and asked me to be their publicist. Most people aren't aware of the fact thousands of donkeys are being destroyed every month to be used as medicine in other countries. At Oscar's Place, they go to donkey auctions in Texas and California to outbid representatives from Canada and Mexico, thereby saving them from certain deaths. I tell people I have been working for donkeys for many years, and now I am working for them!
If you've been thinking about giving a vehicle to a deserving family, organization or individual, NABC Recycled Rides is always looking for auto body shops to get involved. If you want to help your community, just look around or even better---create your own benevolence program and pick the causes and charities close to your heart.
Make 2022 the year you step up and make a difference in your community and make it part of your DNA. Good things happen to good people and if you can do it, why not?