Sponsored Editorial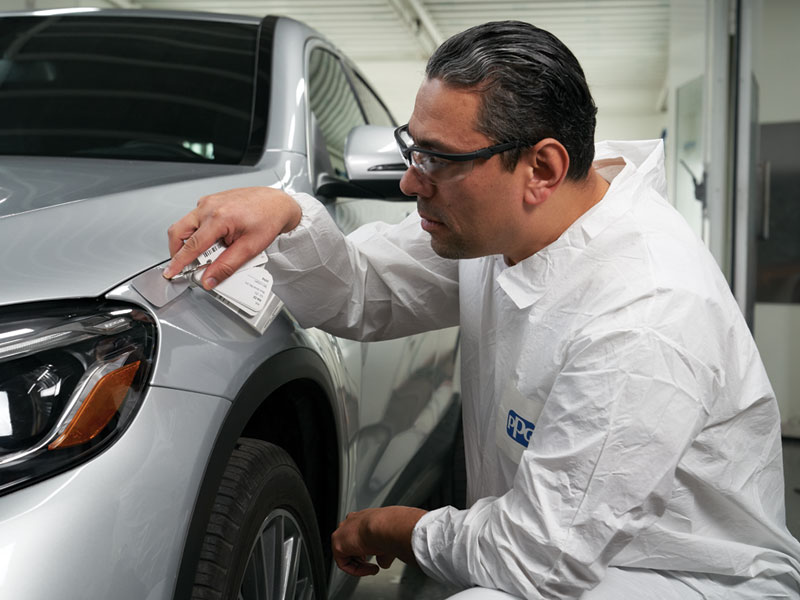 In this slowed down economy, now may be a good time to reassess your paint operation and explore how to improve its operating efficiency and improve customer satisfaction.
If you're a high production shop currently using a solvent system and have considered a move to waterborne, it also may be a good time to test the waters---especially if you see the value in improving the air quality for your employees and community with a low VOC product.
When evaluating your current paint system against available waterborne options, it's important to consider the entire refinish process---from color matching and application ease to throughput capability. As an example, PPG's waterborne refinish system incorporates a host of benefits that can improve performance in these key areas.
Color Matching Efficiency
Obviously, color-matching prowess is critical. So, PPG is heavily invested in ensuring the ENVIROBASE® High Performance waterborne system delivers color-matching excellence, especially for vehicles wearing a finish that varies from the OEM prime.
Color variances identified by PPG's color team are quickly incorporated into a comprehensive color formula database. Formulas are updated daily through PPG's PAINTMANAGER® XI color software.
A real time saver is a Chromatic Variant Deck that can significantly reduce the need for sprayouts. Comprised of thousands of variant and prime color chips, each chip is sprayed with actual waterborne paint.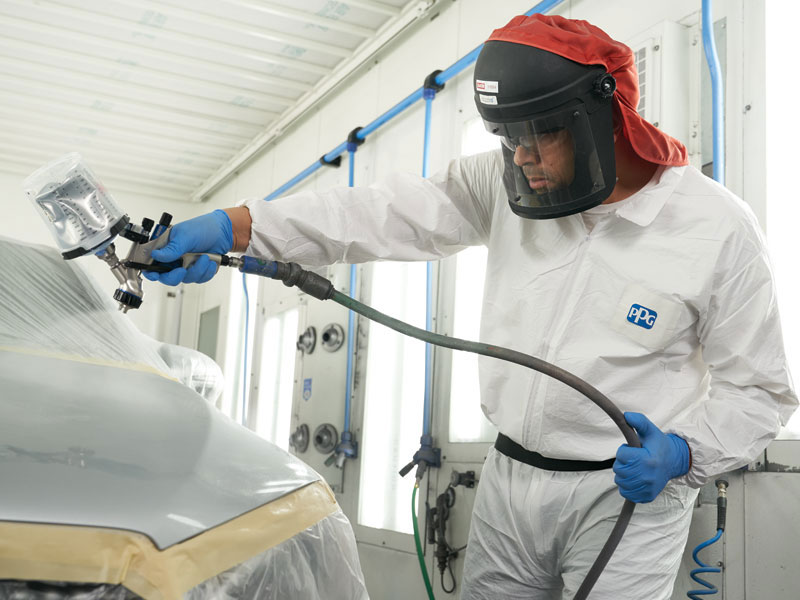 "The color deck is dead-on", says Jeff Smith of Pro Collision, Grand Rapids, MI. "If the color is in the deck, there's no need to do a sprayout, like we always had to perform with our previous system."