Our mission is to minimize any disruption in our customers' lives due to their automobile accidents. The goal is to perform quality, state-of-the-art repairs to both our Chicago and suburban customers while providing intelligent, professional service. We really do respect our customers and our employees, in the same manner. There are virtually no limits in which we will go to satisfy and exceed our customers' expectations. For example, we offer complimentary shuttle service, free vehicle pick up and delivery, extended and weekend hours for convenience and a lifetime warranty.

We reinvest our profits in the necessary training and equipment in order to provide our customers the very finest repairs in the most timely manner. We feel this will ensure our continued growth and perpetuity of our business and continued service to our community.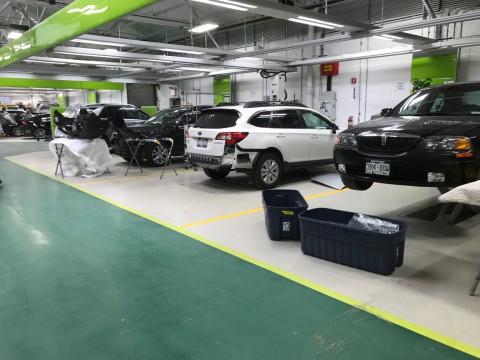 Owner Bob Gottfred said they utilize the most advanced technology available to guarantee the highest quality repair.
Q: How have you incorporated state-of-technology in your business?
A: Our company uses computerized estimating and production processing, digital imaging, and the latest spray paint technology to ensure a high-quality final product. We believe in utilizing the most advanced technology available to guarantee the highest quality repair.
When we attended the NACE trade show in 2015, we were interested in learning about gas catalytic drying and the lean processing system. We learned about a company called Symach. We happened to have a completely empty 12,000-square-foot warehouse that was used as an old truck repair place. I thought the company's technology was interesting and I went to Italy to learn more.
I liked the way it ran and we signed a deal at the beginning of January 2016. Since then, Symach has installed the sophisticated computerized equipment. The process is very streamlined. In a variable world of auto collision, it's pretty cool the way we can run a job through and maximize productivity.