Index
Why is this important?
Many of the ADAS (Advanced Driver Assistance Systems) work off of a zero thrust angle on the rear suspension. Not having a zero thrust line will cause the vehicles radar to read different than it is suppose to.
So next time an adjuster wants only a two alignment and you comply, you could put your customer in a very compromising situation that they are not aware of risks. You are the professional. Do not put your customer's safety in jeopardy because an insurance adjuster wants to save a buck.
What other ADAS systems involve a ESC/SAS?
Here you go. Adaptive Cruise Control, Automatic Parking, Blind Spot Monitor, Forward Collision Warning, Hill Descent Control, Lane Departure Warning, and Adaptive Headlamps to name a few. Again, all these systems are tied into the ECS/SAS.
Let's shift gears and take a look at the scanning process as it relates to collision repair.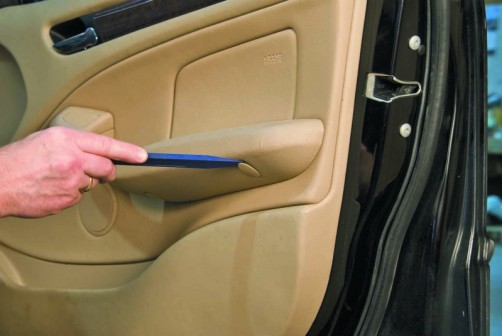 You are removing a door trim panel for paint access. Do you think it will be necessary to perform a scan?