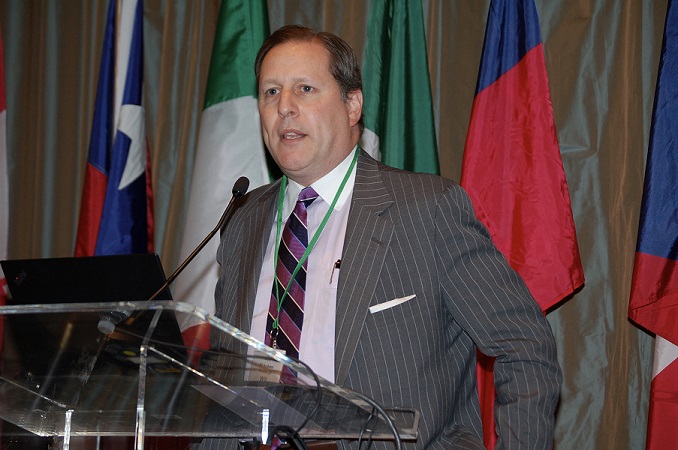 Lobbyist Will Nordwind of the Quality Parts Coalition said his organization is pushing federal legislation to reduce automakers' parts patents from 14 years to just 30 months.
Federal and state legislation related to non-OEM parts was a key topic at the recent Automotive Body Parts Association (ABPA) convention. About 150 people, primarily representing manufacturers or distributors of non-OEM parts, attended the event, held in Atlanta.
Lobbyist Will Nordwind of the Quality Parts Coalition told convention attendees that he hopes to see a first-ever Senate Judiciary Committee hearing during this Congress on the "Promoting Automotive Repair, Trade and Sales (PARTS) Act," proposed federal legislation that would slash the time that automakers can use design patents to prevent other companies from producing replacement crash parts from 14 years to just 30 months. Earlier versions of legislation have had several House committee hearings since it was first introduced in 2007, but never one in the Senate.

"Our mission now is to get this bill moving," Nordwind said. "I can tell you eight or nine years ago when we started lobbying for this bill, no one knew what we were talking about. Everybody now knows what we're talking about. We've educated the Congress. And now we need to get to the next level, which is to move the bill."
He said he held about 20 meetings in late April with members of Congress or their staff.

"At each of those meetings, we were starting to hear that the car companies have already begun to lobby against the bill," he said, urging ABPA members to contact their members of Congress.

Norwind was asked if there is added pressure this year given that one key sponsor of the legislation, 83-year-old Sen. Orrin Hatch (R.-Utah), may retire next year, and that another, Rep. Darrell Issa (R.-Calif.), only narrowly won reelection last year.