Employees attend training on a consistent basis to stay up-to-date with changes in the industry
At Marshall's Auto Body in Billerica, Massachusetts, Jayce Mitchell said the primary focus of the body shop is to always get a customer's car and life back in order ASAP.
Mitchell, the body shop manager, said that technicians don't just repair vehicles quickly, they ensure they are repaired correctly. The shop takes pride in hiring excellent technicians and utilizing state-of-the-art equipment. "That's why our Customer Satisfaction Index (CSI) rating is 99.14 percent—the highest in the industry," said Mitchell.

Jim Marshall established Marshall's Auto Body in 1978. Since then, the company has grown to include 16 employees who are very involved in the surrounding community. Autobody News spoke to Jim Marshall and Jayce Mitchell about some of the initiatives at the shop that have resulted in numerous awards throughout the years.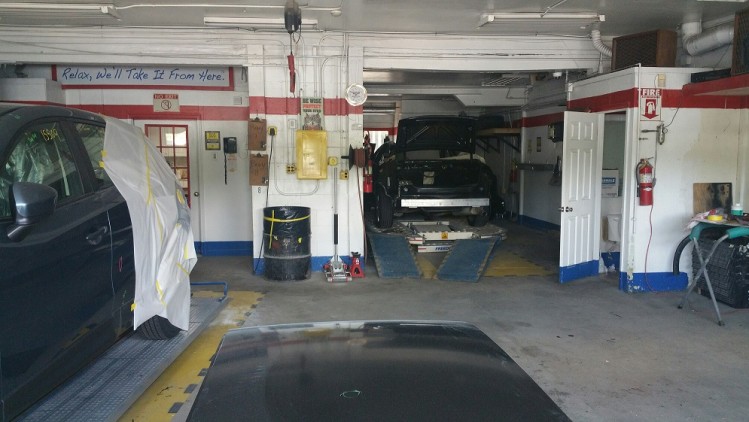 The body shop recycles all its products, including paint, tires and metals

Q: Congratulations on being named one of the best shops in Massachusetts and voted Best of the Best 2016. How have you become so successful?

A: Marshall's has been fortunate to receive this award from Market Surveys of America for more than 20 years. We were also just voted shop of the year by BASF Refinishing in 2016.

We attribute our success to CULTURE: everyone has equal value in our facility. The difference of skill set level is not the measurement of personal value. We practice positivity as one of our SOPs (standard operating procedures). In addition to SOPs, we have checks and balances and measure KPIs. It all comes down to CULTURE & PEOPLE. As J. Willard Marriot said, "Take care of your people and they will take care of your customers."