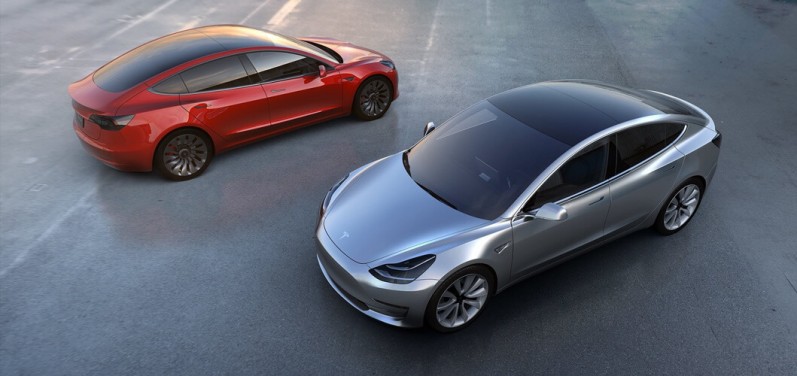 Tesla is evidently gearing up for the Tesla Model 3, which will reportedly be flooding the market soon and requiring more shops to repair them.
For many years, body shop owners all over the country expressed their desire to become Tesla certified, but in the end is it really a good deal for them? Are Teslas just too difficult to repair and require too much training?
If you've owned a Tesla for even a short time, you're already probably a big fan of the brand, but where can Tesla owners take their vehicles to get them fixed accurately and in a reasonable amount of time?

In an effort to enhance the customer experience with out-of-warranty body repairs, Tesla recently announced that it will soon be opening its own auto body shops in a letter to its shareholders. The OEM also announced plans to enlarge its existing network of third-party Tesla certified body shops in areas where more people own Teslas.

In addition, the carmaker also announced in May that it plans to add more service facilities in key locations internationally and developing a team of mobile technicians to service vehicles on the go. The plan is to build 100 new retail, delivery and service locations globally, representing an overall 30% increase in facilities.

In the letter from Tesla, one sentence got peoples' attention, especially if you are a current Tesla certified shop or planning to pursue certification. "To significantly improve the customer experience with out-of-warranty body repairs, we intend to open the first Tesla-owned body repair shops later this year and expand the existing network of third-party Tesla certified body shops."

By not providing any further details, this statement has created more questions without answers in sight. Exactly how many of Tesla's own body shops are they planning to open and when? Will they open a few to see if it works before jumping in with both feet? Will the OEM create a significant network of first-party body shops or only in areas that justify their existence? Will these Tesla collision centers work solely on Teslas or other high-end brands as well?
Everyone pretty much knows at this point that Tesla's recent buildup and expansion is happening in anticipation of Tesla's Model 3--the all-electric four-door compact sedan that was unveiled last March. The Model 3 will deliver an all-electric range of over 215 miles (346 km), with base model pricing starting around $35,000 before applicable U.S. government incentives. Its production is scheduled to begin this month and is planned to ramp up to exceed 5,000 vehicles per week during the fourth quarter and 10,000 vehicles per week at some point in 2018.

Within a week of announcing the Tesla Model 3, company officials said they had taken 325,000 Model 3 reservations, and are now reportedly within the 400,000 to 500,000 range, although Tesla did not give a specific number in its quarterly finance report.

From what experts are saying, Tesla's recent announcement is more about performing better repairs as opposed to making more money. Customers have allegedly been complaining about long repair times within the OEM's third-party body shop network, but from what I have been hearing, much of the delays are caused by Tesla's inability to get parts to the certified shops promptly.

The president of a small chain of shops in the San Francisco Bay Area talked off-the-record about his experience as a Tesla certified repair facility for the past few years. "Yes, we are able to repair these vehicles to OE standards, and we fix at least 20 of them every month," he said. "But it's not a perfect process, even though Tesla is continually trying to improve it. The main problem we run into is not getting parts or not knowing when they are coming. If we could get the parts faster, we could alleviate some of these lengthy cycle times and the entire process would be better for the Tesla owners. Tesla owners have invested in these amazing cars and they deserve high-end service as a result and we are always striving to do that, but by not getting parts promptly, it can be an issue at times."

One sage move that the carmaker recently made, according to the Tesla approved shop owner we interviewed, was that Tesla recently made their training program easier to complete, he said. "They have put all of the training online, so that it's more attainable and more convenient. We can now train more people and get them up to speed more quickly. We have two Tesla certified technicians here and to get them trained before the classes went online, it was not easy and surely not inexpensive. We had to send them to Tesla school for five weeks and put them up in a hotel and pay all of their expenses."

Although the shops I talked to have encountered some speed bumps along the way, they are proud to be associated with this cutting-edge and green company and looking forward to a great future as Elon Musk comes up with his next innovative vehicle. "Tesla is a growing company, so they will logically go through some changes at an accelerated rate," one shop owner said. "By establishing their own collision centers, it will only help all of us. The brand is exploding and there are going to need more shops to repair these cars in the future, so we're happy to be in the right place at the right time."

Autobody News tried to contact Tesla for comment, but they have not responded at this time.