Cassata is the owner of Hammer Insights, a company that specializes in consulting services for collision repair facilities, independent appraisers, insurance carriers and allied businesses.
Based on his experience in the industry and as a prior DRP manager, Cassata shared information during his presentation about what he has seen that has and hasn't worked over the years.
He stressed the importance of choosing the right partner, depending on what the insurance carrier is looking for as well as what is best for your body shop. "Consider all of your options—not every carrier is a good fit for your business," said Cassata.
Here are some of his recommendations:
1) Research carriers carefully
Do your homework! Learn as much as possible about the carriers you are considering and review their website, especially the DRP page. It is also helpful to research if they are a mutual or stock company and whether they are rated by BBB, A.M. Best or Ward's 50. Another tip—always use the carriers' program name, rather than referring to them as a DRP. Attend industry and association events to network and find out about DRP programs. Many DRP managers come to these events and are there to answer your questions.
2) Ensure your shop is ready—what DRP partners are looking for
Some DRP carriers have a long list of requirements, while others do not. Cassata said that better carriers want to partner with shops that utilize good equipment and embrace training so a well-equipped shop should be staffed with trained, certified technicians. Some of the technical training and certifications a shop can consider include I-CAR gold status, OEM collision certifications, welding, and environmental and safety training. "Update your equipment because it is necessary to provide a quality repair, not because it is required by a DRP program," said Cassata.
3) Carefully consider the agreement
When you decide to participate in a DRP partnership with a certain carrier, complete the application in a timely manner. Read it over more than once and don't hesitate to ask the DRP manager questions if something is unclear. "Do not accept a verbal commitment or waiver from a local or national representative," said Cassata. He also recommended getting everything that was discussed in writing.
4) Be committed to working with your DRP partner
After the paperwork is finished, make a firm commitment. "If your attitude is that they are a necessary evil and you really dislike them, you will not thrive in this environment," said Cassata. "There are certain carriers who are great to work with and others not so much. No different than body shops, there are varying degrees of integrity with insurance companies as well as shops." Talking to your staff about the partnership can be helpful as well.
5) Photo and file documentation—follow the carrier's requirements
Cassata talked about the importance of following each carrier's guidelines. Keep a chronological record of all activity, which is especially helpful if the information is needed for court. Photos should clearly depict the damage. Cassata recommended using the three Cs—be clear, concise and complete. "All written documentation should be properly punctuated and clearly describe the situation," he said. "Remember, you are writing an appraisal of the claim, not just a repair estimate."
There are many considerations when it comes to choosing a DRP partner. The bottom line: pick your partners wisely. For more information, contact Mike Cassata at 585-794-0914 or hammerinsights@outlook.com.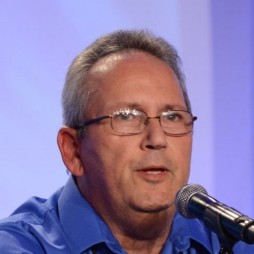 Mike Cassata, owner of Hammer Insights