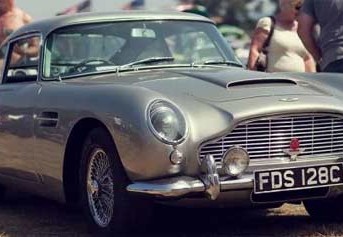 He stated, "Our Cars, Careers and Celebrities Expo took over the Chicagoland Speedway race track hospitality village area with our event, and with the support of our event sponsors, we were able to host 450 high school and college collision students from ten states. This was an opportunity for the students to meet and greet the industry and find out about the various career opportunities there are within the industry."
The event was offered at no cost to the students, instructors and school administration in attendance, and students seemed overwhelmed with the VIP treatment they received.
"It was great seeing the students walking around the event, meeting with industry vendors, participating in mock-interviews and being our guests of honor for the day," said Eckenrode.
Vendors and sponsors were also impressed with CREF's efforts which provided a great opportunity for them to initially meet potential future employees. CREF plans to follow up with vendors to determine how many students were connected with actual jobs through the event.
CREF held their Cars, Careers and Celebrities event to help expose collision students to the various members and segments of the industry where they may consider future employment. Collision repair businesses and insurance companies, as well as tool, equipment and paint companies were represented at the event.
"While the students might be able to hear about these companies from their instructor at school, the event helped these students see the actual companies that are looking to hire them when they graduate," said Eckenrode.
In regards to the importance of association-sponsored events, he added, "Events like the Cars, Careers & Celebrities Expo event are important to help address the issue of an aged workforce and if this industry is serious about attracting a new generation of talent, they need to support these types of events to showcase the opportunities these students have within the industry. Other technical industries are in the same situation where the average age of their workers is 40+ years old and it is crucial for the collision industry to come together and welcome high school/college collision students."
Although the race on Friday night was rained out, CREF considers the Cars, Careers and Celebrities event to be a complete success with the attendance of 450 students from ten states. The organization is talking with the Chicagoland Speedway about the possibility of hosting this event again next year with the goal "to go bigger and better with more vendors, sponsors and students," Eckenrode said.
This fall and upcoming spring, CREF will be taking the Cars, Careers and Celebrities Expo career fair on the road in an attempt to connect collision students nationwide with industry employees eager to meet these students. At the end of October, they have planned a career fair in Salt Lake City, and 300 students have already RSVP'd. For the spring, CREF is planning to hold career fairs in Houston, Orlando, Chicago, Denver, Seattle, Dallas, Atlanta, Phoenix, San Antonio and Nashville/Memphis/Knoxville. Eckenrode encourages industry companies to use this opportunity to meet local collision students. Those interested in participating can contact Eckenrode at Brandon.Eckenrode@ed-foundation.org