Page 2 of 2
FindPigtails.com Helps Gibson Automotive Speed Up Cycle Times (article continued)
"If all we can find is a used part, we'll get it and, of course, let the client know it is used," Blanchard explained. "To keep up with competitors and meet niche demands, we started carrying a small percentage of aftermarket parts."
Ash said the vendor's reliability has been key.
"They have helped us speed up repairs, which aids cycle time," said Ash. "I don't have to wait seven or eight days to get a pigtail out of Michigan from the OEM. I can call Ruston on, let's say, a Tuesday afternoon, and it's at my door Wednesday around lunch."
The fast delivery paired with high-quality connectors gives Ash peace of mind.
"Our philosophy since we started working in diagnostics has been, 'I don't want to worry about my repair down the line.' If something's wrong, I want to know that my repair is OK and that it's something else on the car," Blanchard explained. "So, that's why we started with OEM plugs, which comprise 98% of our inventory."
FindPigtails.com has secured distributors that sell OEM connectors, including ones with factory part numbers, and the company works directly with most car insurance companies.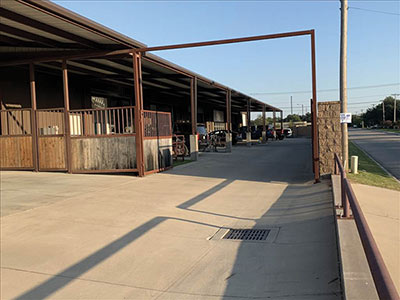 "We make our wires and terminals in-house," said Blanchard. "Ninety percent of the time, shops buy our OEM-plus plug that we've upgraded with higher temperature wire," which deters rodents and "knocks down and absorbs flames," he explained.
Kyle Gibson, vice president of Gibson Automotive, said his company's core values align nicely with those of FindPigtails.com.
"Our core values are not a printed statement, but the beliefs of all that work here," Gibson said. "We are all united by a simple phrase, 'Do the right thing."
Gibson said he and his team apply this philosophy to all daily activities "to keep the body shop machine rolling."
"We break it down to its simplest form; make one decision all day: do what's right to ensure all parties involved are taken care of," he said. "That includes the customer, the vehicle, the insurance company, the vendor and Gibson Automotive."
Apart from implementing top-tier products and procedures, Ash said Gibson Automotive creates a welcoming environment for every customer.
"There are so few people in this town who don't know the Gibsons since they've been a part of the community for so long," he said. "Everybody feels at home when they come here, and that's the vibe we like to keep."
FindPigtails.com
844-255-5899
findpigtails.com
Facebook: @findpigtails
To read more auto body shop profiles from the June 2023 Shop and Product Showcase, click here.